Each January, the tech world gathers in Las Vegas for CES, the Consumer Electronics Show where over 4,000 companies present their latest inventions.
Over the past few years, beauty products have become an increasingly common sight, with industry giants like L'Oréal, Procter & Gamble and Johnson & Johnson all pushing their latest innovations.
This year, L'Oréal debuted an on-demand custom skincare gadget called Perso which will be available some time in 2021 and P&G showcased Opte a make-up application tool which is scheduled for release later this year.
According to Mintel, 35 percent of women don't currently own a beauty device but are interested in trying one so the market is ripe for the taking and good news for the L'Occitane Group who launch Duolab in London this weekend at a pop up in London at 78 Regent Street with a nationwide roll out in to selected L'Occitane stores nationwide.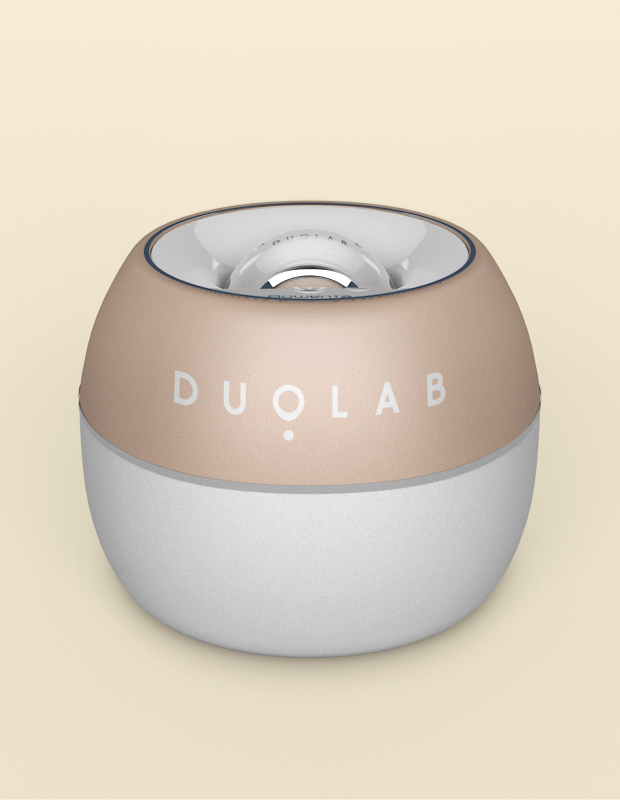 Duolab is a new natural and preservative-free personalised beauty system co developed with the SEB Group under the Rowenta Brand and offers "skin responsive care."
The Duolab system harnesses AI technology (Either via the App or instore diagnostic tool) to produce personalised, natural, preservative-free face care formulas, blended fresh and on demand. These products are under the L'Occitane umbrella and offers three different moisturising bases which can be mixed with one of five targeted concentrates to firm, sooth, refine, brighten or energise as needed. Consumer's skin priorities are assessed to create a personalised skincare single use "dose".
In order to close the loop, the company has teamed up with Terracycle to effectively recycle the empty capsules produced from the system, providing consumers with postage paid envelopes and rewards for recycling. Each used capsule will be recycled to form usable pellets to be used in the manufacture of other items.
Reinhold Geiger, CEO of L'Occitane Group, said, "DUOLAB is set to revolutionise the cosmetics industry. Its patented innovation, developed over the course of five years is a truly unique concept and perfectly illustrates the Group's continued investment in genuine innovations while staying true to its core values: a human approach to cosmetics, respect for the environment, sustainability, entrepreneurial spirit, and its ambition to be the market leader in natural cosmetics."