Under its newly created #BeautyUnites umbrella campaign, CEW partner Indie Beauty Media Group will next week be staging the first of a new webinar series which can be accessed free of charge.
In this first episode, you will hear IBMG's co-founder Nader Naeymi-Rad and four top beauty editors discuss the current state of the beauty and wellness industry, how media and communication outlets are changing in the wake of COVID-19, and also how independent beauty brands can move forward after the current crisis.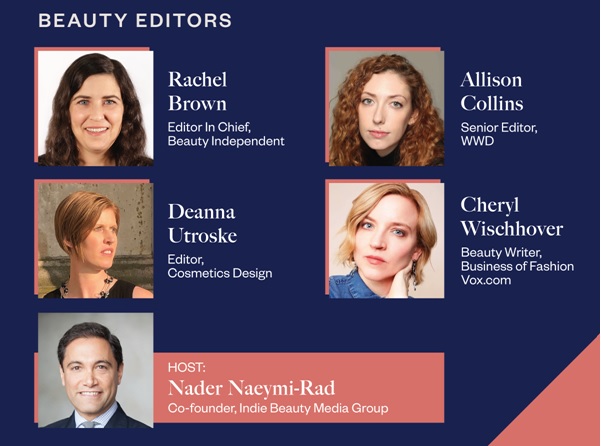 Panelists:
Rachel Brown, Editor In Chief, Beauty Independent
Allison Collins, Senior Editor, WWD
Deanna Utroske, Editor, Cosmetics Design
Cheryl Wischhover, Freelance Writer, Business Of Fashion, Vox.com
Host:
Nader Naeymi-Rad, Co-founder, Indie Beauty Media Group
Wednesday 15th April 2020 – 18:00 GMT
Attendance is limited to the first 100 participants – please click here to register.
Nader and his team have also launched its Beauty Unites Resource Center, which houses several types of content in one place that will help entrepreneurs stay afloat during these turbulent times, from breaking news and original reporting around COVID-19 and its economic effects, to educational brand-building tools, and providing links to new and changing guidelines.