Amy Williams 
Amy Williams is CEO and Founder of Fem Foundry, and has been voted in the top 21 most influential female founders.
She has spent 20 years in media, publishing and advertising with a background in senior leadership. Amy is an innovator and natural problem solver and has a passion for championing female capitol and experience in raising investment for both start-ups and corporates. 
Her aim is simple  – to provide the ultimate female resource for Womankind, offering key connections, learning tools and personal development. 
Pips Taylor 
Pips joined Fem Foundry as Co-Founder in Oct 2021. She is an experienced broadcaster and a global ambassador for Hillary Clinton's Foundation Vital Voices, and a patron for Rights of Women. 
Taylor has spent the last 15 years creating and hosting digital content for brands, charities and live events. Her background in radio and television has seen her working alongside many influential people and she is passionate about bringing women's stories to life.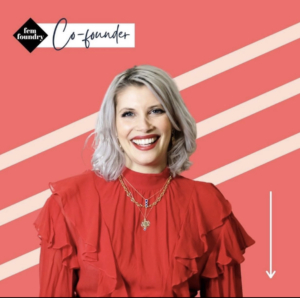 For more information click HERE