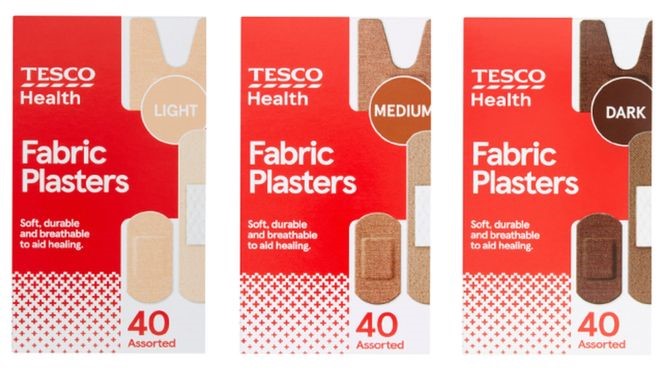 Tesco, is now stocking plasters in a variety of skin tones as it tries to give a better reflection of racial diversity. Nicola Robinson, Tesco's health, beauty and wellness director, said: "As one of the largest retailers in the UK, we understand that we have a responsibility to ensure our products reflect the diversity of our customers and colleagues. We believe the launch of our new skin tone plaster range is an important step and a move that we hope will be replicated by other retailers and supermarkets across the country."
After a Tesco employee spotted a viral tweet concerning the colour of 'skin tone' plasters, the supermarket has developed a more diverse range of plasters to better represent its shoppers. The comment, retweeted more than 100,000 times, was posted by Dominique Apollon, who shared his emotional response to finally finding a plaster that matched his skin tone.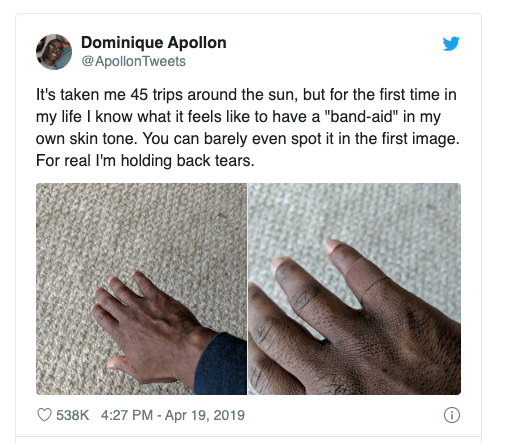 The product development was supported by the 'BAME at Tesco' internal colleague network, which aims to make a positive impact on colleagues and customers by raising awareness of diversity, culture and inclusion at Tesco. On the introduction of the more diverse range, Nicola Robinson, commented: "Our customers are at the heart of everything we do and we continually review our products and services to best meet their needs."
Adding to this, Paulette Balson, chair of the BAME at Tesco network commented: "One of the main objectives of our network is to help Tesco better serve our customers from all backgrounds and communities. No UK supermarket had ever stocked plasters in a range of skin tones before and we saw this as an opportunity for Tesco to lead the charge and make a genuine difference."
Other prominent retailers including Boots have also announced their plans to launch similar lines within their stores in the coming weeks.