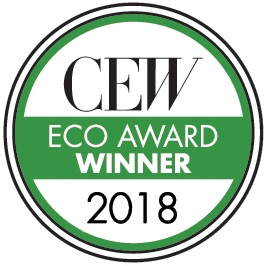 Written by: Jo Fairley, Author & Co-Founder, Green & Black's
The world of beauty and fragrance is changing. 'Sustainability' is a buzzword: a response to growing public awareness about the impact of their beauty regimes on the environment, and the steps they can take to minimise that – seeking out products from brands which have taken steps to produce more environmentally-friendly (but still gorgeous-to-use) products.
With its own focus on sustainability projects around the world, Givaudan has for the past 4 years recognised the steps beauty companies are taking via the CEW Eco Beauty Award: a coveted prize which has in previous years been won by Melvita, Neal's Yard Remedies and Unilever. Explains Givaudan Sustainability Manager Fragrances, Juliet Fairclough, who leads the judging panel, 'This Award seeks to recognise new products that have made significant progress in sustainability. The winners set a shining example to the rest of the beauty industry, encouraging us all forward on the journey of sustainability, to think and act in a more responsible way.'
And, explains Juliet, 'We recognise that it is a journey – and we invite entries from brands who've made strides in packaging, in sustainable ingredient sourcing, and/or the social impact of their products. We recognise that nobody's perfect – and we want to encourage entries for the 2016 Eco Beauty Award from a wide spectrum of brands producing almost any kind of product – from a shampoo to a lipstick, a fragrance to an anti-ageing cream – who have taken "eco steps".'
Here are some tips from the judges, who also include Organic Monitor's Amarjit Sahota, beauty author/editor and Green & Black's co-founder Jo Fairley, Miriam Maes, CEO of Foresee, an energy and climate change consultancy and Peter Price-Thomas, environmental consultant:
• Don't think you've got to be 'perfect'. This is all about steps and changes made to create sustainable beauty through sourcing, product, packaging or ingredient innovation.
• Consider the social and/or environmental story behind your product. Fairtrade initiatives are becoming increasingly important for consumers, as are organic certification symbols for 'natural' entries.
• But products don't have to be natural… Unilever's win in 2014 was for the 'compressing' of their entire mainstream deodorant range through an aerosol innovation. When a big company makes a step towards sustainability with an 'everyday' bestseller, the impact can be huge.
• Put forward products that perform well, too. A product should allow the customer to take a step towards sustainability without compromising on fragrance, performance or texture.
• This isn't just for niche brands and small businesses. (See Unilever, above.)
• Remember: winners gain a huge marketing advantage. A CEW winners' logo to display, and the opportunity to be showcased in all the media coverage surrounding the event – but beyond that, the opportunity to be recognised as being a leading example of what is surely the future of beauty, if the industry itself is to thrive.
To quote Oriflame, joint winners in 2014 with their Ecobeauty range: 'Ecobeauty is the world's first cross category cosmetics range that has been approved by four leading independent organisations – Fairtrade, Ecocert, The Vegan Society and the Forest Stewardship Council (FSC). It has been a momentous step in Oriflame's commitment to become a sustainable company. By winning this prestigious award we are increasing the visibility of these very important organisations to consumers.'
And from the joint 2014 winner: 'Unilever was delighted to receive the CEW Eco Award for Compressed Deodorants. It was great recognition for leading edge innovation that is set to transform the deodorants category'.
A quote from Mahatma Gandhi seems to sum it all up. 'Be the change that you wish to see in the world…' And if your brand's making a difference, it's time to shout about it – by entering this prestigious Award…
For more information please visit www.cewuk.co.uk/beauty-awards/responsible-beauty-award or contact Eleanor eleanor@cewuk.co.uk for an application form.
Sponsored by: