Consumers love samples—especially when it comes to beauty. Having the opportunity to try before buying frequently prompts a transaction.
But it isn't a process without friction. Sometimes trial campaigns are wasted on consumers who aren't a fit—an acne product for a baby boomer; a flowery scent sample in a magazine won't appeal to a reader who prefers citrus notes. Social media is on the rise, but that comes with challenges, too, especially in regard to sampling to the right consumer and measuring return on investment. And then there's the fact that the channels traditionally used to disseminate samples are changing. The bottom line: the methods marketers relied on to reach consumers are no longer the best options.
Anecdotally, brands and retailers believe samples prompt purchase, but tools to prove it are scant. Once samples are sent, there are few avenues for follow-up to build relationships. Sampling is often a "moment in time," rather than a chance to build lasting loyalty.
One company was built to change the landscape.
SoPost: Puts Results Behind Sampling Efforts
Not satisfied with the status quo, Jonathan Grubin decided to disrupt the sampling industry. In 2012, he founded SoPost to bring targeted social campaigns that can be supported with data and analytics. In just seven years, SoPost has grown quickly into the largest digital sampling platform in the industry with more than 200 brands, including beauty powerhouses L'Oréal, Estée Lauder and Philosophy on its roster.
"What we found is that when brands are able to get samples into the right hands, sampling can be incredibly effective," says Jonathan. "Beauty in particular is a category where people like to try before they buy—especially in fragrances, where you can be shown an ad for a £100 fragrance, but you aren't going to spend that money without trying it."
Frustrated by seeing samples go unused and in the wrong hands, Jonathan built a better way. SoPost's targeted approach lowers the barriers to sampling and limits waste. "One of the big reasons brands choose to work with us is because we can ensure samples go to the right consumers. Samples only get to those individuals who are highly qualified for a product." SoPost has a secret weapon with its new ProcessPlus, an artificial intelligence filter that can sift through sample requests based on a brand's goal. SoPost research reveals that when the right consumers get a product perfect for them, intent to purchase soars to 78%.
SoPost's infrastructure ensures products get to the right consumer through the ideal channel. That's accomplished in a few ways:
– Social Media Ads (Facebook, Instagram, Snapchat, Pinterest, etc.): Users interact with the brand on social and see an ad for a product. Users, obviously interested in the product, can click for a sample and they can request one from within the ad unit itself.
– Influencers: A follower sees that an influencer is trying out a product. By swiping up on their Instagram story, consumers can opt in for a trial product.
– Content: SoPost has an option to integrate sampling directly into content, such as an article, blog post, or a brand's own website. Users can interact with the content and order a sample without even leaving the page.
SoPost has garnered an impressive track record with numerous case studies. Philosophy, for instance, was able to strike 3.2 times the ROI from purchases tracked through online retailer Feelunique with a campaign in tandem with SoPost. The brand wanted to reach new consumers with a social sampling campaign supported with post-trial purchase feedback. Consumers were given the opportunity to order a sample of Philosophy's Purity Made Simple Cleanser via a Facebook Lead Ad and a widget placed on feelunique.com. The numbers are eye opening: 23,725 consumers received a sample of Purity Made Simple, 69% percent said they were likely to buy in the next six months; almost 90% said they'd recommend the Purity Made Simple Cleanser to a friend. Building upon that, 12,727 agreed to receive further marketing from Philosophy and 1,774 consumers left a review that syndicated to retailers.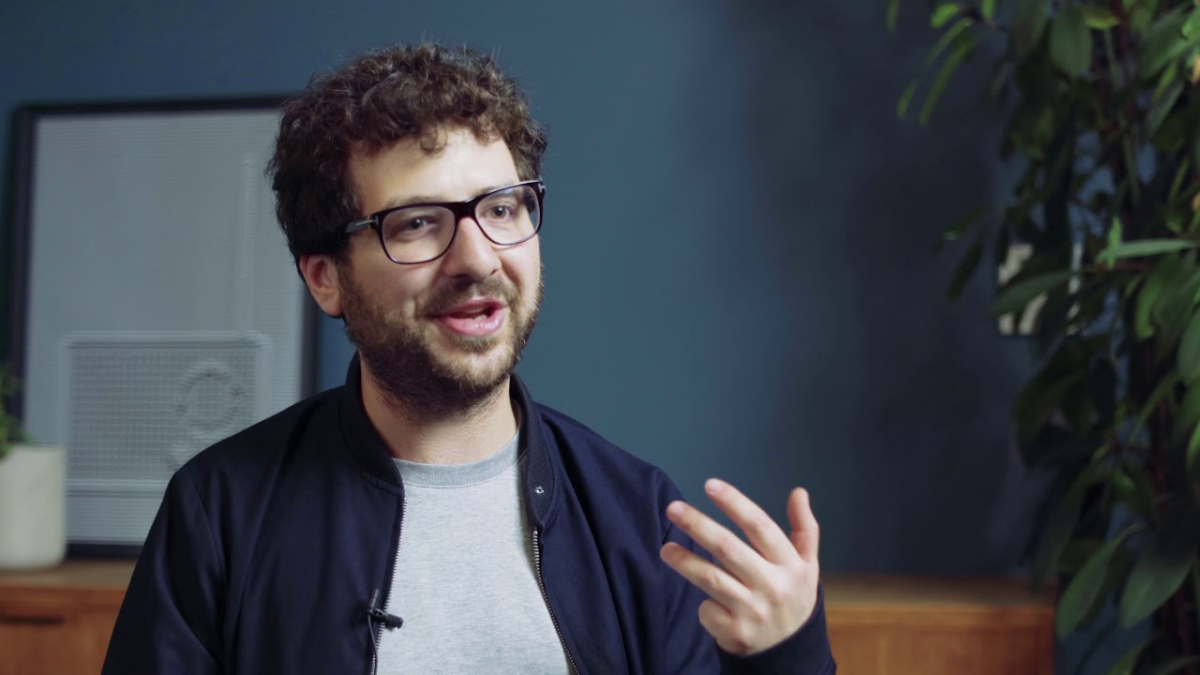 Questions & Answers with Jonathan Grubin, Founder of SoPost
CEW: SoPost has accomplished so much in just seven years by targeting the right consumers for samples. What's next?
Jonathan Grubin: There's so much misinformation in the market, and we see a lot of brands have the wool pulled over their eyes by suppliers who can't ensure the authenticity of a sample request. We're really on a mission to change that.
Over the past six years, we've been building ProcessPlus, a newly-launched feature using artificial intelligence to help separate those who are really looking for a particular product, not just a free item. It can filter out consumers who might have requested a sample, but who we know have very little interest in actually purchasing the product. Our simulations show that ProcessPlus is, in some cases, making campaigns run 50% more efficiently. That's huge when you think about the impact on ROI and the savings brands can make in their marketing budgets.
I'm also really excited about Campaign Manager, our real-time interface that provides partners with a lot of data-driven insights that can drill down into gender, ages and geographic, and even benchmark your products against the competition.
CEW: Social platforms change rapidly. How can you keep up?
JG: The way consumers use the internet is constantly changing. We've built our platform to provide sampling for whichever channels are popular. Facebook and Instagram are key now, but that might not be the case in 10 years' time. We can pretty much live anywhere and we'll be ready for whatever comes along. We're launching a number of new innovations soon that will enable sampling experiences even more advanced than what brands can achieve today.
CEW: What is your ultimate goal for SoPost?
JG: We're building the most powerful product sampling platform in the world, with a focus on relevance, data and analytics. We're more advanced than anyone else in the market, and our focus is in ensuring that that continues to be the case. That mission probably won't ever be complete, but ultimately, we're using technology to help our customers win.
For More Information visit sopost.com or contact: Jonathan Grubin, jonathan@sopost.com