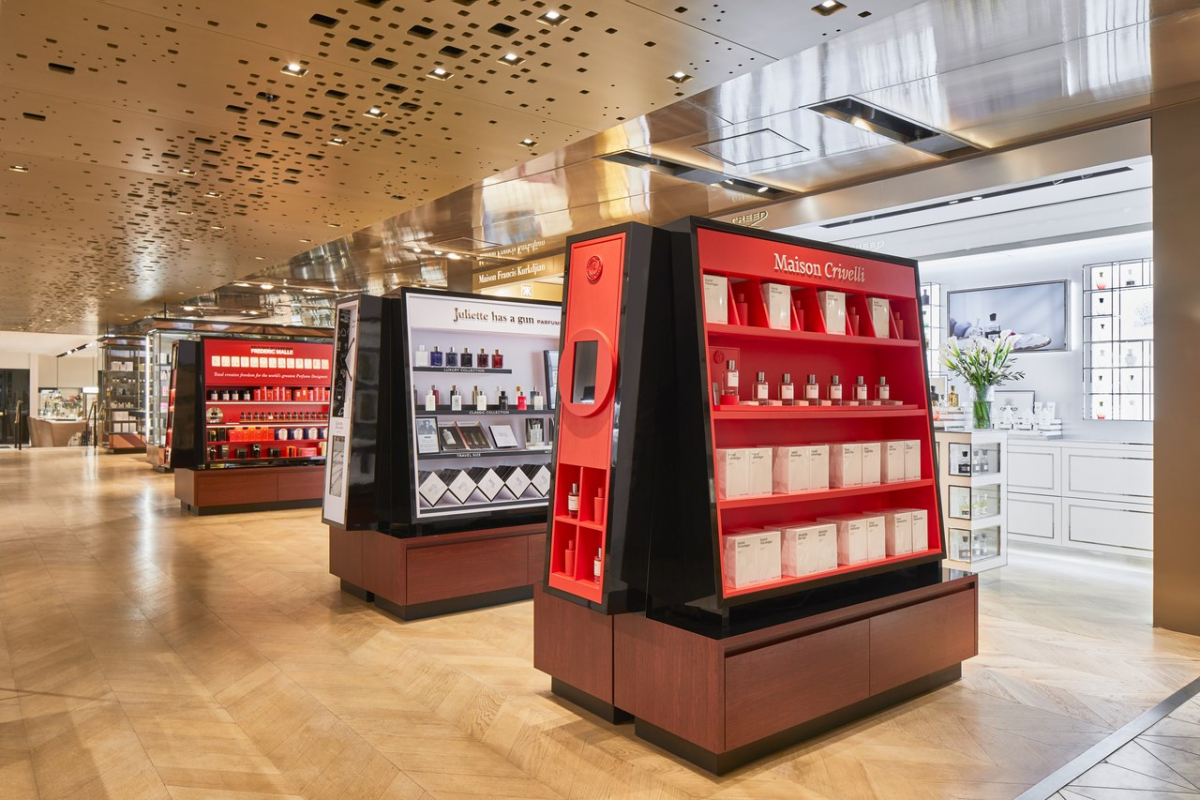 The new Harvey Nichols fragrance department has been unveiled; The Fragrance Room, which will be home to over 100 fragrance brands including in-store boutiques from Creed, Maison Francis Kurkdjian, Serge Lutens and Kilian.
New concept features will include a sensory fragrance discovery wall to help customers navigate the fragrance families with an immersive and engaging experience, boutique activations including fragrance workshops with the Fragrance Foundation to celebrate National Fragrance Week and opportunities to meet brand founders and perfumers through interactive events and partnerships.
Jo Osborne, Director of Beauty and Concessions, Harvey Nichols, and CEW Board Member said:
"Fragrance is a significant part of our business and since our 2016 ground floor refurbishment, we have outgrown the current area but are fortunate enough to move to a space double the size. The new department allows us to offer some of our bestselling brands an opportunity to create their own boutique space and the rest of the department to curate unique and fine fragrances from across the world, which we know our customers will love. We are excited to work with new and existing brands to offer exclusive activities, such as expert consultations and welcome various brand founders such as Francis Kurkdjian and Geza Schoen."
Following completion of the fragrance department, the previous space will be transformed into homes of three new beauty brands with further information to be revealed in due course.