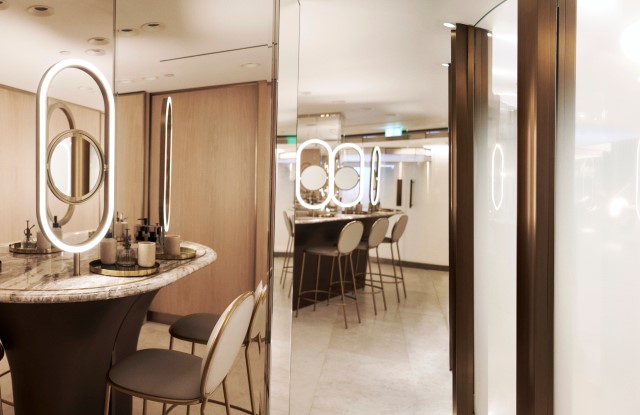 On Tuesday, Harrods put the final touches on its new beauty hall with the launch of a state-of-the-art events and services space. In total, the retailer's new beauty space spans 90,000 square feet, and is nearly three times larger than it was before.
The events and services space sits directly below the skin-care hall on the lower ground floor and can be reached via a spiral staircase lined with digital screens. At the foot of the stairs is a waiting area and a reception area where customers can check in, or book their treatments in one of the 14 different treatment rooms run by partners such as Chanel, Dior, La Mer and Clé de Peau.
The space also offers an auditorium with retractable glass walls that can comfortably seat around 30 guests where Harrods plans to hold masterclasses with professionals or live-stream makeup artists doing their work backstage and answering questions at the runway shows. Harrods has the technology to edit content and stream this live on screens throughout the store, on its social channels and website.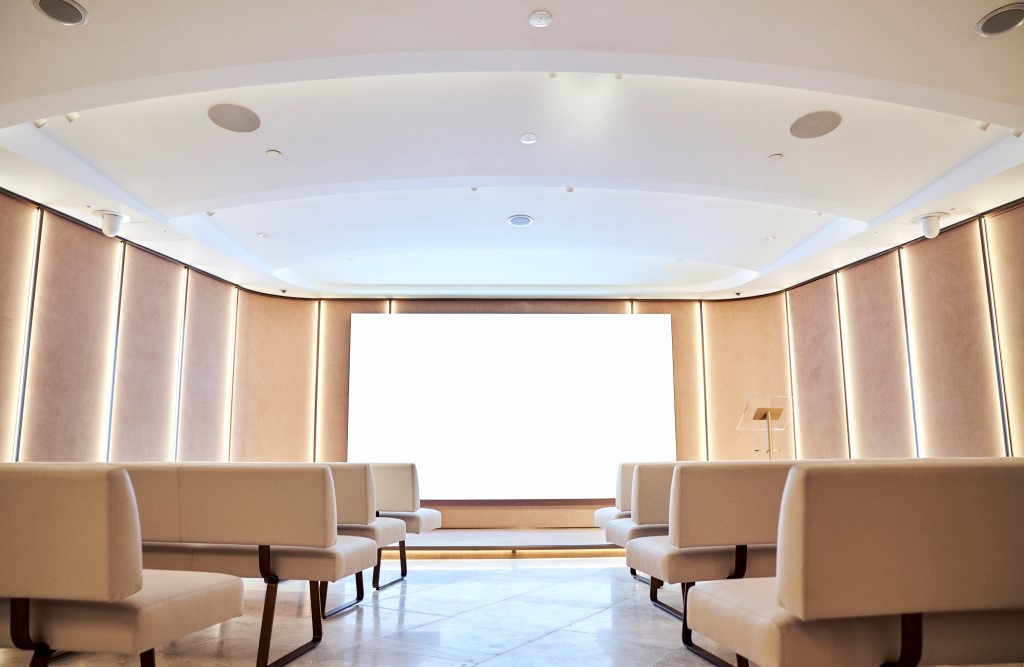 "This is what I would probably describe as the pièce-de-résistance, it's game changing and it really is about us pushing ourselves to ask what that online and off-line experience looks like and how they play together. We know that clients absorb beauty information online via YouTube, and we wanted to take it to another level. For me, that was about being able to interact, ask questions and get live answers. So these spaces are set up to video conference, so we can talk to anybody wherever they are in the world. This is a full broadcasting facility," said Annalise Fard, Director of Beauty, Harrods.
https://www.harrods.com/en-gb/beauty