Iconic award-winning actress Kim Cattrall has been named the newest campaign face for KENDO owned global selling-skincare brand, OLEHENRIKSEN, for their first ever Body Care Franchise: Touch. Through her numerous roles playing unapologetically outspoken, aspirational and powerful women, Cattrall knows the confidence having ultra-touchable skin brings both on screen and off.
Recognised worldwide, Kim Cattrall has graced the cover of multiple national and international fashion and beauty magazines and received five Emmy and four Golden Globe Award nominations, winning the 2002 Golden Globe for Best Supporting Actress. Recently, she was recognised as one of the most powerful women working in media and entertainment as a 2022 Variety Power of Women honoree. Inspired by her previous roles, Cattrall has written 3 books chronicling her journey to becoming sexually open, honest and confident in her real life. Now, Cattrall furthers her influential impact with an entirely new and exciting partnership with OLEHENRIKSEN to inspire others to appreciate the importance of touch with infinitely smoother skin.
The all-new OLEHENRIKSEN Touch collection launches with two body care products for noticeably brighter and smoother skin. BeamCream Smoothing Body Moisturizer delivers immediate all-day hydration for silky-soft skin that's infinitely more touchable, instantly doubles hydration and strengthens the skin's moisture barrier over time. Firmly Yours Toning Dry Body Oil delivers immediate and all-day
hydration, improves elasticity and minimises the appearance of lines and wrinkles. Fast absorbing and dry to the touch, this body oil provides a firmer-looking glow instantly.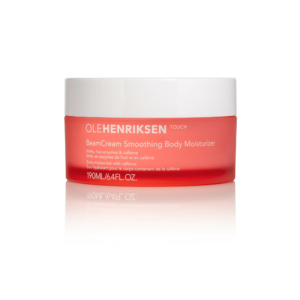 BeamCream Smoothing Body Moisturizer Key Ingredients and Claims:
● AHAs + Fruit Enzymes to help smooth and even skin texture
● Caffeine brightens
● EFAs & Rich Butters and Oils help nourish and condition
● Smoothes skin's texture, reduces the appearance of dark spots, and reduces the look of fine
lines and wrinkles by 75% (based on an 8-week clinical study on 35 people)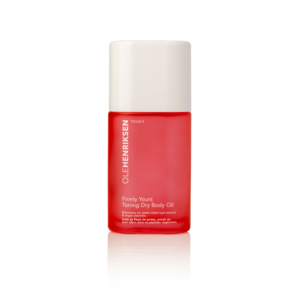 Firmly Yours Toning Dry Body Oil Key Ingredients and Claims:
● Peptides help strengthen skin
● Elderberry, Black Current & Cloudberry Oil Native to Scandinavia; help hydrate & strengthen
skin & provide bounce
● Sweet White Lupin helps visibly firm and improve elasticity
● Black Current Extract & Vitamin E infuse skin with antioxidants
● Improves skin's firmness by 53% in just 8 weeks (based on an 8-week clinical study on 36 people)
OLEHENRIKSEN BeamCream Smoothing Body Moisturizer (£32 / €35 ) will be available at Boots.com and in select stores on 13th May, 2022.
OLEHENRIKSEN Firmly Yours Toning Dry Body Oil (£36 / €38) will be available at Boots.com on 18th May and in select stores on 25th May, 2022.