MEET OUR CEW 2023 BEAUTY AWARDS SPONSORS
We are delighted to share more information from our sponsors and partners for the 2023 Beauty Awards Product Demonstration Event. Read below to discover what our partners will be showcasing and don't forget to book in your appointments using the forms below.
Please note only valid ticket holders for the Product Demonstration Event will be admitted. Networking tickets can be purchased here.

Meet the Amazon Beauty Team in the Amazon Lounge – Book your appointment today!
CEW Beauty Awards partners Amazon Beauty are offering attendees at the Product Demonstration Event on 29th March the opportunity to book 15-minute appointments to those brands that want to learn more about how they can launch and grow their brands on Amazon. The appointments will be with members from the Amazon Advertising team and the team that specialises in onboarding new Beauty brands into Amazon Beauty.
If you want to learn more about what these teams are responsible for on Amazon, please see below for more detail:
The Amazon Ads Team helps vendors grow their business through advertising solutions such as Sponsored Ads and Amazon DSP. Account Executives provide brands with the ability to increase their product visibility, brand awareness and sales through our self-service platform. Level of service is dependent on investment for the year and includes support on campaign optimizations, category/brand related insights and access to our advertiser success team.
Amazon Beauty is looking to add to their growing beauty cohort by onboarding vendors onto their direct trade partnership. Amazon Vendor Managers specialise in the onboarding and ramp-up of vendors new to this program and would be keen to further explain the process for Consumer, Premium and Professional Beauty.
To register your interest and for any further information, please book a slot to talk to a member of the Amazon team at the event using the form below.
CLICK HERE TO BOOK YOUR APPOINTMENT

Visit the Sainsbury's stand on Wednesday 29th March to meet our Beauty team and get a mini haircare makeover by Phil Smith! Our amazing Beauty Experts will be also offering AI-powered skincare consultations powered by L'oreal. We will also be sampling some grocery exclusive brands.

Houlihan Lokey is a leading global investment bank with expertise in mergers and acquisitions, capital markets, financial restructuring, and valuation. We are the trusted advisor to more top decision-makers than any other independent global investment bank. Come meet the team and learn more about our services.

The CEW Responsible Beauty Award sponsored by Givaudan recognises a beauty product or product line that has most significantly moved towards the goal of improved sustainability. The Award aims to encourage steps towards greater sustainability within the beauty industry. Discover the 2023 Responsible Beauty Award Entries at the Givaudan stand.

Visit the Olaplex stand to discover the brand new Olaplex No.4D Clean Volume Detox Dry Shampoo, nominated for Best New Hair Product. With micro-fine rice starch for powerful oil absorption, rambutan seed extract to soothe the scalp, and patented Olaplex Bond Building Technology™, No.4D will leave hair and scalp feeling just washed without build up or powdery residue. Take a seat in the salon chair for a personalised hair consultation, some dry styling touch ups and to learn the science behind Olaplex.

Established in 2005, twelveNYC is the premiere agency for the design and production of merchandise for the world's most compelling brands.
twelveNYC are proud sponsors of this year's Beauty Awards Product Demonstration Event and have designed and produced the recycled polyester tote. The tote bag will be gifted with each ticket purchased and filled with coveted products for attendees to test and award.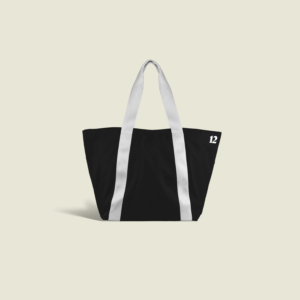 Learn all about the future of product sampling with SoPost.
Meet our sampling experts to discover how SoPost is helping the world's biggest brands run highly effective digital sampling campaigns that drive awareness, conversion and high-quality engagement.
You'll also have the chance to demo our virtual try-on tool to see SoPost's industry-leading product in action.

Meet the 24 Seven Talent team at the CEW Beauty Awards Product Demonstration Event
Stop by our stand on Wednesday 29th March for an informal chat about the job market and any head office hiring needs you might have.
The appointments will be with recruitment experts from the 24 Seven team, 24 Seven are a specialist recruitment agency for the beauty industry and work with the largest global brands through to small independent start-ups assisting them to secure the best talent in the industry. 24 Seven can help by providing experienced temporary staff to represent your brands in-store, and help you find the best freelance or permanent marketing, tech and creative talent to take your business to the next level.
If you would like to set up a meeting with one of our specialist recruiters, they can help your business with:
• How to hire temporary/freelance staff to represent your brand in-stores
• What's important to candidates in today's market
• How to attract the best talent
• Talent mapping
• Salary benchmarking
• Hiring market insight
We are also offering a Career Clinic for any attendees that are looking for advice for the next steps in their careers.
• Are you thinking of going freelance?
• Are you thinking of switching career paths?
• Want to move from front of house to head office?
• We can help!
To register your interest and for any further information, please book a slot to talk to a member of the 24 Seven team at the event using the form below.
BOOK YOUR APPOINTMENT WITH 24 SEVEN HERE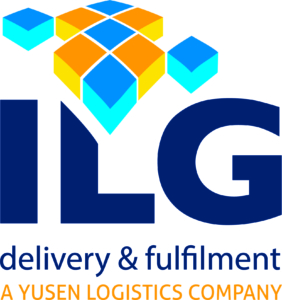 Do you lose sleep over your beauty product fulfilment?
Relax. At ILG your beauty fulfilment is in expert hands.
We're specialists in e-commerce and retail fulfilment for many beauty brands.
Come and chat to our friendly team, to find out how we can help you.

Helping you build the beauty brands of tomorrow
Mintel Beauty & Personal Care tells you what's happening now and what's going to happen across global markets. We do this by making connections across categories, markets and channels, using Mintel's entire suite of products.
We are the market intelligence that drives every great business decision. And we can help your business grow.
What is Mintel Beauty & Personal Care?
• Consumer data in 36 markets.
• Product innovation across 86 markets.
• In-depth analysis of formulations, formats and packaging trends.
Mintel Beauty & Personal Care is trusted to deliver by more than 12,000 marketers, innovators, researchers and strategists worldwide.

Visit the simplehuman stand to discover the best-selling models from our range and enter a free prize draw for a sensor mirror of the winner's choice.

At Landsec, we create places that make a lasting positive contribution to our communities and our planet. We bring people together, forming connections with each other and the spaces we create. And we provide our customers, partners and people with a platform to realise their full potential. Find out more here.
DON'T FORGET TO BOOK IN YOUR APPOINTMENTS WITH OUR PARTNERS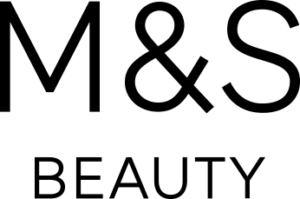 Featuring our recently relaunched Formula skincare collection, powered by innovative technologies to leave you with a youthful glow and help you unlock your best skin. Our team will be on hand to offer advice, recommendations and answer any questions you have to elevate your routine.
Showcasing MenoGlow skincare products. Lisa Snowdon, MenoGlow's Chief Pro-Ageing Ambassador, will be on hand at the M&S stand to answer any questions on how peri- menopause and menopause effects the skin and your general wellbeing. And she will be giving you tips and tricks on how you can make changes to your skincare routine and diet to help you look and feel better!
Discover the needle-free procedure that reduces wrinkles and provides more lift: EMFACE
What is EMFACE and how does it work?
EMFACE is a revolution in facial treatments that simultaneously treats facial skin & muscles without needles.
It uses synchronized RF and HIFES™ energies emitted at the same time.
The RF heating increases collagen and elastin fibers while the HIFES™ emits thousands of pulses per session to contract and tone your delicate facial muscles.
The end result is less wrinkles and more lift!

EMSELLA: A non-invasive treatment for incontinence and intimate health issues
What is EMSELLA and how does it work?
Feel empowered and confident with EMSELLA, a treatment against incontinence. The unique HIFEM procedure helps intimate health and wellness by providing those suffering from incontinence with a completely non-invasive option.
After EMSELLA treatments, which feel like Kegels induced by the device itself, you may be less likely to lose sleep over frequent trips to the bathroom, and sneezing or laughing may not be your biggest nightmare anymore.

Don't forget to book in for a Bio Sculpture Gel Manicure and choose from 4 exclusive Bio Sculpture X CEW looks. Bio Sculpture is the only gel that is completely tailored to your nail type and helps to improve your nail health. Don't miss the chance to have this must have treatment.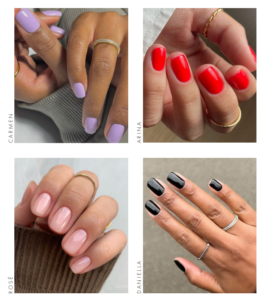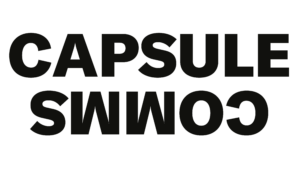 Enjoy a drink at the Capsule Comms Bar. Capsule Comms is an insights led Comms agency elevating brands within the beauty space.
CEW BEAUTY AWARDS CHARITY PARTNER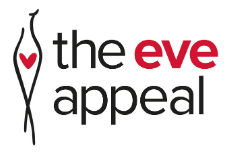 The Eve Appeal is the leading UK national charity funding research and awareness into the five gynae cancers – cervical, ovarian, vaginal, vulval, and womb. In the UK, 60 women and people with gynae organs are diagnosed, and 21 die each day from a gynae cancer – yet funding and awareness of these diseases remain low.
The world-leading research that they fund is ambitious and challenging but the vision is simple: a future where gynaecological cancers are a disease of the past.