After an 'open and constructive conversation' with Delphine Viguier, new President of L'Oréal Paris, Munroe Bergdorf has rejoined L'Oréal and accepted a role on the brand's UK Diversity and Inclusion Advisory Board.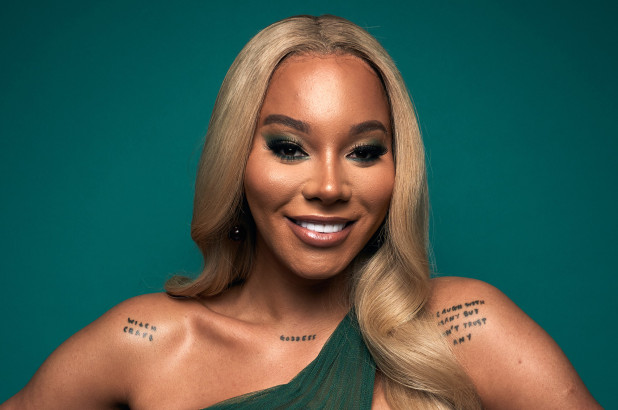 In a statement made to her Instagram followers on Tuesday, Munroe said:
"As an activist, part of my work is to encourage big businesses to understand their responsibility with regards to diversity and inclusion. It's imperative that in all industries, a wide range of people from different backgrounds and experiences are in the room at all levels and in decision making roles, to reduce oversight and create a product that is built with all people in mind.
So when L'Oréal offered me a consultancy role, to sit on their UK Diversity and Inclusion Advisory Board, helping to influence and inform the brand, I thought that it would be the perfect opportunity to practise what I preach and take up that seat at the table to be the representation that we deserve as a community. I believe in accountability and progress, not cancellation and grudges. While what happened 3 years ago was extremely traumatic for me personally and professionally, sitting on a board to provide a voice and a champion for black, trans and queer voices in the beauty industry is important to me.
Over the past three years I have realised my responsibility as an activist is to help unite us as people, regardless of our identity. We are in an exciting time of change. I hope this reconciliation is proof that we can all find a way to put aside our differences and work together to push for a more progressive, fair and equal world."
Following this, in a post on the L'Oréal Paris Instagram page, Delphine said, "We support Munroe's fight against systemic racism and as a company we are committed to work to dismantle such systems.
Here is how we will move forward: As we stand united in our advocacy against all forms of racism, we will take action together. The L'Oréal Group is forming a UK Diversity & Inclusion Advisory Board of voices inside and outside the company, who will influence and inform our action plan. I have invited Munroe to participate on this Board and thank her for graciously accepting. We will honour Munroe's advocacy for both the Trans and Black communities. L'Oréal will be donating to associations that support social justice and causes that are deeply personal to Munroe's experience. Speaking out is worth it, only if we are able to listen, learn and grow."
Please visit instagram.com/munroebergdorf for Munroe's full statement.