As well as taking very early precautions for staff and production processes at their HQ in Acton, three weeks ago London-based organic skincare brand Pai decided it was also time to mobilise its labs in Acton, West London to create its first ever hand sanitiser to benefit the local community and their wider customer base.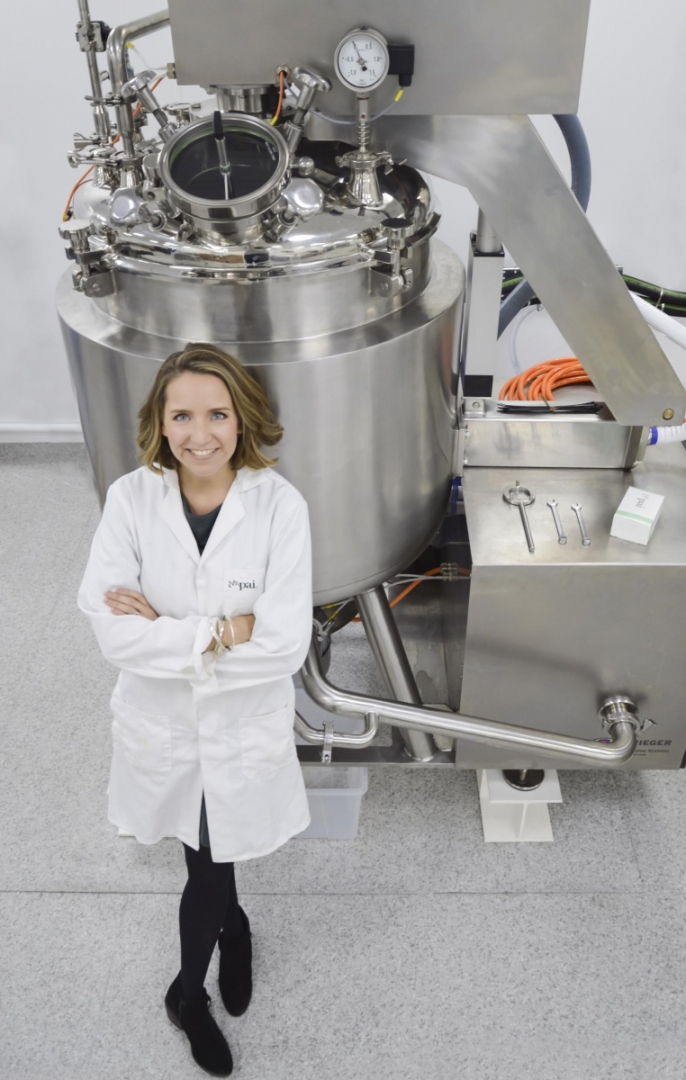 Sarah Brown, founder of Pai Skincare
and CEW Board Member
"We've never done a hand sanitiser before," says brand founder and CEW Board Member, Sarah Brown. "But realising the shortage about three weeks ago we decided we should be putting our on-site London factory, three chemists and lab to work for the greater good in these challenging times.
"I am so proud of how the team rallied together to launch a brand new product in two weeks, rather than the 18 months they are used to spending perfecting a product."
Pai has decided to call its hand gel 'Acton Spirit' because, says Brown, "We felt it summed up the amazing resilience and community spirit we are seeing here in West London."
The initial batch will be given away free to Pai's neighbouring schools, nurseries and charities, with stock for customers on the way. The brand plans to give bottles away with existing orders first, before letting it go on sale to new customers. When it does go on sale, for every unit sold, Pai will give one away to someone in need. Pai have a long and growing list of requests from frontline workers, homeless charities, hygiene/beauty banks and community groups for the elderly and will continue to produce for as long as they can get raw materials and packaging.
Supply chain pressures are proving challenging to navigate so if anyone is able to help in this regard, Sarah and her team would love to hear from you.
Click here for more information.