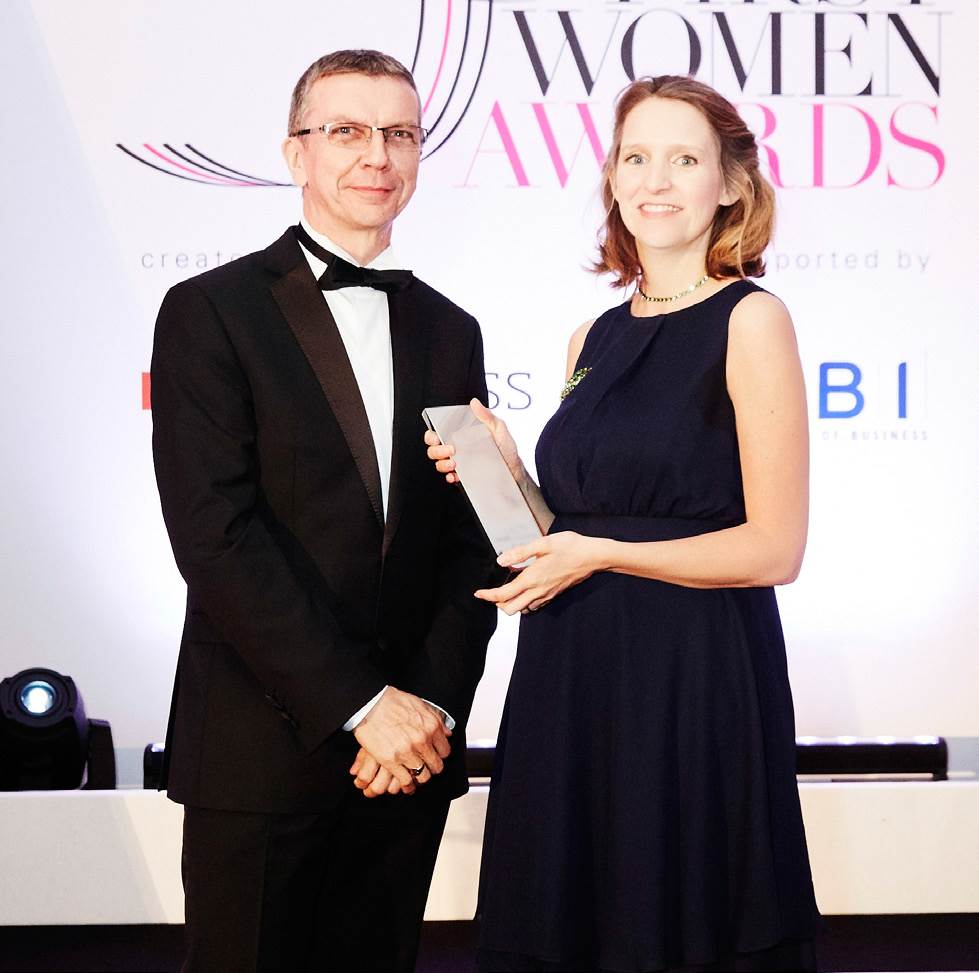 Sarah Brown, founder of Pai Skincare, has scooped the First Woman of Manufacturing Award at the First Women Awards, created by Real Business, supported by the CBI.
The awards are in their 11th year and were hosted by sports TV presenter, Clare Balding, who also took home the First Woman Lifetime Achievement Award.
There was fierce competition from over 70 shortlisted women, from all sectors of business, across 14 categories. Judges were impressed by Pai's 100% year-on-year growth and said this about Sarah:
"Sarah has a clear drive and tenacity, along with a desire to help others. She has undoubtedly changed the beauty industry for the better."
Pai operates its own formulation and manufacturing facility in West London, something which is very rare in the beauty industry.
"This is a particularly special award because there are so few accolades celebrating female entrepreneurs in manufacturing. Manufacturing is actually one of the most creative things you can do – to physically create something from nothing – but production can be challenging, especially as you have to scale up. It requires a real commitment to the cause. For us it's a labour of love and to have that recognised is incredible."
Sarah Brown, Founder, Pai Skincare
Winners were selected by a 20-stong judging panel, including Katia Hall, CBI Deputy Director General, who said: "The First Women Awards… is a great way of celebrating the tremendous contribution made by female business leaders across the UK."