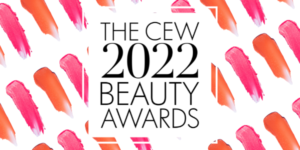 With the 2022 CEW Product Demonstration Event just days away, find out more from our sponsors below, including what they will be offering on their stands at the event. We only have a few tickets left so make sure you have yours before they go!
Amazon Beauty, joint headline sponsor of the CEW Beauty Awards, will be showcasing the latest beauty innovations and initiatives at their stand throughout the evening. Guests will have the opportunity to be pampered in Amazon's Relaxation Area, where Amazon Salon stylists will be offering complimentary hair styles and consultations and renowned beauty brands will be on hand to demonstrate some of their hero products. Amazon's Retail Team will also be available to answer any questions you may have about working with Amazon Beauty.
Sainsbury's are thrilled to be headline sponsor for the CEW awards for the 4th year. We have revamped and refurbished 268 Beauty halls (half of our supermarkets!), and added in an extended range of brilliant brands… but we're always on the lookout for more to come join us on our Beauty journey. Guests at the event can sit down with Phil Smith who will be offering hair styling as well as personalised advice for your hair; Guests can speak first hand to our Beauty Buyers to hear what's trending right now and to lend advice on selling to big retailers; We'll be demonstrating our exclusive brands Source of Nature, and My Skin Matters; and last but by no means least, we have our incredible Head Beauty Experts in to discuss how we train up our 1000 in store Beauty Experts on all things Beauty! Looking forward to seeing you there!
Houlihan Lokey (NYSE:HLI) is a global investment bank with expertise in mergers and acquisitions, capital markets, financial restructuring, and valuation. The firm serves corporations, institutions, and governments worldwide with offices in the United States, Europe, the Middle East, and the Asia Pacific region. Independent advice and intellectual rigor are hallmarks of the firm's commitment to client success across its advisory services. Houlihan Lokey is the No. 1 investment bank for all global M&A transactions, the No. 1 M&A advisor for the past seven consecutive years in the U.S., the No. 1 global restructuring advisor for the past eight consecutive years, and the No. 1 global M&A fairness opinion advisor over the past 20 years, all based on number of transactions and according to data provided by Refinitiv.
Givaudan are global leaders within consumer and fine fragrances and the best in class for active materials in personal care. Discover how Givaudan can support you with sustainable ingredients and innovation, Rhian Slee ,Gary Lee and Maxine Canham will be happy to welcome you on the stand. As sponsors of the CEW Responsible Beauty Award we will be displaying 2022's applicants on our stand as well as a video of our Social responsibility project with Syrian refugees at the Zataari camp.
Global is one of the world's leading Media & Entertainment groups. It is Europe's largest radio company and one of the leading Outdoor companies in both the UK & Europe. Global is home to respected, national, market leading media brands including Capital, Heart, Classic FM, LBC, Global's Newsroom, Smooth, Radio X, Capital XTRA, Gold and Global Player, which allows listeners to enjoy all of Global's radio brands, award-winning podcasts, and expertly-curated playlists, in one place in app, on web and on smart speakers. With an extensive and diverse portfolio, Global is also the leading Outdoor company in the UK & one of the largest in Europe with over 235,000 sites reaching 95% of the UK population. On-air, on Global Player and with our outdoor platforms combined, Global reaches 51 million individuals across the UK every week, including 25.7 million on the radio alone. Global created and operates DAX, the market leader in Digital audio advertising. Through its proprietary technology, DAX connects advertisers with an audience of more than 130 million people worldwide, inserting targeted advertising into music streaming services, connected radio listening and podcasts in the UK, Europe, the USA and Canada. DAX is the largest digital audio advertising platform in the UK and one of the largest in the world.
Staying a step ahead of trends in the consumer industry requires deep knowledge, an effective network of key players and a focus on long-term relationships. With Raymond James and Financo's combination in 2021, we have deliberately positioned ourselves at the very edge of what's next. Our collective team of over 60 bankers located in the U.S. and Europe, brings extensive transaction experience and a commitment to quality execution. We provide capital-raising and financial advisory services to both public and private middle-market consumer and retail companies as a full-service investment banking firm. Our clients value our high-energy, high-touch, highly-connected approach, and our distinctive ability to deliver meaningful outcomes.
M&S Beauty will launch the greatly anticipated Skincare extension range on to the wide success of the Apothecary Bath and Body, launched in 2020. Apothecary takes a holistic approach to skincare by treating the surface of the skin, with the use of powerful plant-based actives, oils, and key ingredients. For the mind, formulas are infused with an aromatherapeutic blend of essential oils to bring about a sense of total wellbeing. The Revive range features 7 revitalising products offering a full skincare regime. Each product has been created with a ritualistic experience in mind, aiding relaxation. M&S Beauty part of the UK largest retailer hosts a number of brands and own brand ranges. We are proud to continue offering unbiased service and continue to be a trusted Beauty Retailer.
Our comprehensive influencer marketing analytics provide the full picture of your brand's influencer marketing program, cutting your analysis time and helping you make data-backed decisions by answering the questions most important to your brand.
Landsec are proud to sponsor CEW and partner to bring best in class beauty brands to physical retail. Landsec owns and operates shopping destinations across the UK, such as Gunwharf Quays, Bluewater and Trinity Leeds. The relationship physical retail has to brand loyalty, sales and customer acquisition is more relevant than ever. Come and talk to our team who work with beauty brands and hear from us what we think the future of Retail is and how we can work together.
SoPost helps brands run the most powerful product-sampling campaigns online, with a focus on relevance, data and analytics. Our technology allows brand partners to target existing and potential customers through social platforms, influencers and content. We get samples into the right consumers' hands, capturing high-quality opt-in data, gathering consumer insights and driving conversion.
24 Seven is a specialist recruitment business for the Beauty industry. If you are looking for temporary or permanent staff to bring your amazing products to life in-store, or need freelance digital marketing specialists to make your brand pop online, 24 Seven can help. Stop by our stand for an informal chat about the job market and any head office hiring needs you might have.
simplehuman's sensor mirrors light up automatically when your face approaches, and the tru-lux lighting provides unparalleled colour-correctness, brightness and clarity. The super bright LED light rings mimic natural sunlight and reflect light evenly so there are no hot spots – great for flawless foundation, expert contouring and precise hair removal. Come and see for yourself!
twelveNYC are a women-owned, global product development agency founded in 2005 who specialize in telling client's stories through custom private label products, curated gifts-with-purchase, innovative packaging vehicles, digital experiences, and thoughtful promotional merchandise for some of the world's best known brands.
twelveNYC are proud sponsors of the CEW Beauty Awards Product Demonstration Event and have designed, developed and fulfilled the sustainable recycled cotton bag. The tote bag will be gifted with each ticket purchased and filled with coveted products for attendees to test and award.
Visit our stand to discover the key trends that will impact the future of the Beauty & Personal Care industry over the coming years. Speak to our team – See why Mintel is the expert in what consumers want and why.