Multi-award winning, liquid collagen supplement brand Revive Collagen, announced their partnership with celebrity conceptual hairstylist Chris Appleton. The partnership takes Revive Collagen into a new global playing field as a leading, luxury liquid collagen supplement.
British born Chris Appleton is the trusted personal hairstylist to celebrities including Kim Kardashian, Jennifer Lopez, Arianna Grande and Dua Lipa, creating iconic red carpet moments that become global trends. His exceptional talent has also enabled him to work with fashion houses including Chanel, Fendi and D&G.
Chris shares Revive Collagen's passion for quality, efficacy and making people feel beautiful from the inside out, ensuring the partnership is a natural fit:
"During my global travels, I discovered a true gem in the world of beauty – the iconic British brand, Revive Collagen. Their liquid collagen supplements are nothing short of remarkable and genuinely transform hair, skin, and nails from the inside out," Chris Appleton commented.
As a trusted celebrity hair stylist whose clients have the highest of beauty standards, Chris is always looking for the best products to recommend. On a personal level, Revive Collagen helps Chris remain dedicated to his consistent skincare and wellness routine which he credits for helping him look and feel great whilst always on the move: "As someone deeply dedicated to maintaining a consistent skincare and wellness routine, I was thrilled to discover Revive Collagen. This all-in-one supplement is a game changer, and the convenience of these delicious ready-to-drink sachets is a lifesaver for someone like me, who is always on the move."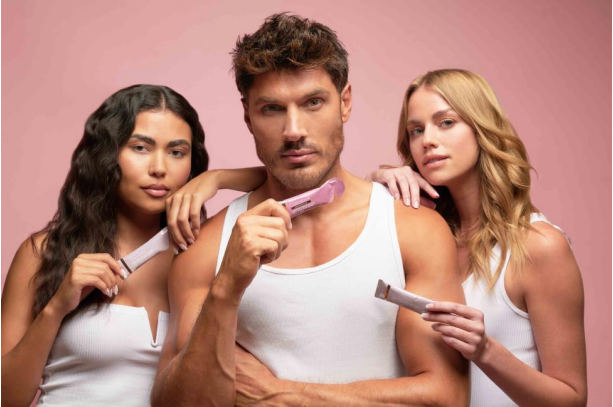 To celebrate the new partnership, Revive Collagen release images from their new global beauty campaign with Chris Appleton. The campaign was shot in Los Angeles by the acclaimed fashion and lifestyle photographer Michele Laurita.
Chris Appleton, Brand Ambassador comments: "I am absolutely thrilled to introduce this revolutionary collagen supplement to my clients and fellow beauty enthusiasts across the United States. My partnership with Revive Collagen is poised to redefine beauty standards and elevate the way we care for ourselves, inside and out."
John Bailey, Revive Collagen Co-Founder comments: "We are honoured to welcome Chris Appleton as Revive Collagen's global brand ambassador. He is a British icon in his own right and I've always admired his journey to becoming the most sought-after hairstylist in the world. His career truly highlights his beauty genius and tenacity! We look forward to seeing where this exciting partnership takes us in Revive Collagen's next chapter of growth".
Sarah Power, Revive Collagen General Manager comments: "We were delighted to discover Chris Appleton was a fan of Revive Collagen and eager to work with a fellow British beauty trailblazer to bring our truly unique collagen supplement into the US market! Chris embodies our mission to make women across the world feel like their most beautiful self, so the partnership is a wonderful fit."