Aaron Chatterley – Founder, Feelunique & indu
Career Summary
Aaron co-founded the groundbreaking Beauty retailer, Feelunique in 2005. He built the business up to a turnover of over £100m, supplying more than 900 brands to over 100 countries before selling the business to LVMH/Sephora in late 2021. He has been an active investor and advisor to numerous beauty and tech brands. He now sits on the board of Nasdaq-listed Waldencast and is now co-founding a new teen beauty brand, indu.
Skills & Strengths
Growth strategy, E-commerce, Beauty Retail, Networking, strategy, fundraising
LinkedIn profile HERE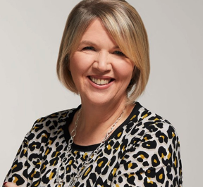 Abi Cleeve, CEO Ultrasun UK Ltd
Career Summary
Abi Cleeve is a business leader in a sector where care and attention to detail are paramount. Over the last two decades, Abi Cleeve has been recognised in the health and beauty industry for her wide-ranging expertise. Having grown the independent Swiss Professional Suncare brand Ultrasun into one of the leading names in sun protection, she launched her own sell-out skincare range skinSense. In addition to her work with Ultrasun and skinSense she continues to inspire generations of beauty industry novices with her knowledge and work ethic.
Abi's approachable demeanour allows her to attract opinion formers, industry experts and mentees, all of which look to Abi for solid skincare advice and business acumen. She is a leading expert in the damage caused to the skin by the sun, and as a champion for better skin health, she not only focuses on business but also the better health of her customer base. She is a passionate spokesperson for raising public awareness of preventable health and skin issues.
Skills & Strengths
Entrepreneur, Brand Builder, Growth Strategy, E-commerce, Beauty Retail, Networking, Strategy, Leadership.
LinkedIn profile HERE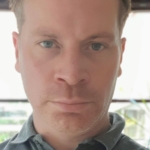 Alexander Johnston, General Manager, Head of PR, Marketing and Brand, John Bell & Croyden
Career Summary
7 years at JB&C, previously Head of Retail for Royal Caribbean Cruises, Head of Sales for the Jockey Club. Previous to this, Alexander has held various roles in FMCG and luxury lifestyle brands.
Skills & Strengths
Brand development, PR, marketing, media relations, strategic planning, business development, management and leadership, profit planning, market insight, customer
LinkedIn Profile HERE

Aviva Fernandes, Director of International Marketing, Olaplex
Career Summary
Aviva's career in marketing has spanned over 15 years. She has worked across all categories in brand, retail and professional in mass, premium and luxury beauty. Aviva was part of the corporate PR teams at Boots Walgreens, internationalising the brands globally, and delivered large-scale marketing campaigns for the Shiseido group in the UK.
Skills & Strengths
Three C's -Collaboration, Creativity and Commerciality! Being a good marketeer requires a great deal of creative thinking, but being a brilliant marketeer requires creative and commercial application. Aviva's key skills are across large-scale P&L management, strategic marketing expansion internationally, developing meaningful insights from customer data, recruiting and building agencies plus internal teams and driving big awareness and conversion campaigns.
LinkedIn profile HERE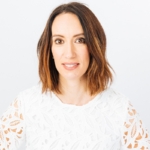 Catherine Bossom, Independent Consultant
Career Summary
Catherine Bossom is a highly respected and sought-after independent consultant with over 20 years of experience in the luxury beauty and retail industry. Catherine's experience touches some of the world's best-known luxury brands, including Harrods, Selfridges, Space NK and YSL Beauté, where she has held various commercial and merchandising roles.
Skills & Strengths
Catherine is a strategic thinker with extensive experience in sales, buying, marketing and PR with renowned brands in the luxury retail sector. Entrepreneurial and highly efficient with a proven track record of delivering strategy and business growth, she is an ambitious, passionate and energetic leader with an exceptional network of relationships throughout the beauty industry. Working independently for both brands and retailers, making impartial decisions for the benefit of the business. Strategic thinking, business development, creation of brand presentations, customer experience journeys, retailer insights, and brand development with the customer at the heart of every decision.
LinkedIn Profile HERE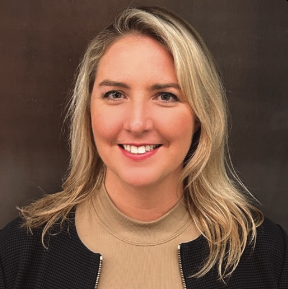 Charlotte Durant, Senior Team Lead, Amazon Beauty
Career Summary
A multi-faceted retail career with experience in FMCG retailing across Operations and Buying in the Grocery sector, more recently launching Amazon Fresh stores in the UK, before moving into the Beauty sector to help drive the dynamic Amazon Beauty offering. This role is also supplemented by managing Seasonal events for Beauty and the wider Consumables business at Amazon across Europe.
Super passionate about leading Diversity, Equity and Inclusion initiatives and promoting an inclusive working environment. This includes roles as; Amazon GetIT programme Ambassador, working with schools to inspire young girls to consider a career in technology and GroceryAid, Diversity in Grocery Program Lead for Amazon sharing best practice on initiatives with the Grocery Industry.
Starting off the career with Aldi, where she gained experience in maximising sales, cost control, managing multi faceted teams and client management.
Passionate about both people and purpose, developed from four years in the RAF reserves where team work was an essential part of the day to day.
LinkedIn Profile HERE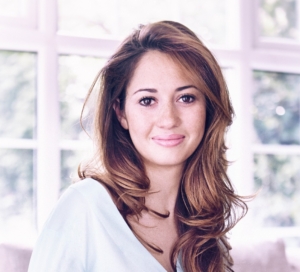 Claire Aggarwal, Chief Operating Officer, Renew Beauty
Career Summary
Founder of Perfect 10 – the mobile beauty company for VIPs and HNW. Grew the business from one client to 5,000. Learnt how to boot strap effectively and efficiently to promote the brand and scale quickly. Offered the best services with unrivalled consistency. Sold Perfect 10 (when it was a team of 25). Now COO of RE:NEW Beauty who distribute Bio Sculpture and Elim. 100% of product sales online (B2B). Recent interesting projects include – a pop up salon for Anya Hindmarch, Vogue 5 Days of Beauty, launch of Bio Sculpture at Gleneagles and Bamford.
Skills & Strengths
Growth, client acquisition and retention, partnerships. Creative but always remaining commercial. Strategy, business development and growth. Client acquisition and retention. Social and digital marketing, influencing, partnerships and sales. Leadership.
LinkedIn Profile HERE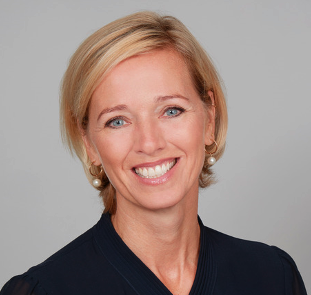 Claire Horner, Group Beauty Director, Harvey Nichols
Career Summary
Director-level multi-skilled professional in the premium beauty market with experience in Sales, Buying, Marketing, Merchandising and Operations.
Knowledge of working brand-side and understanding requirements to sell into retail and knowledge of working in retail and observing how different brands operate. Experienced in understanding what makes brands stand out.
Skills & Strengths
Business development, Launch planning, Distribution recommendations, Presentation reviews, Industry contacts.
LinkedIn Profile HERE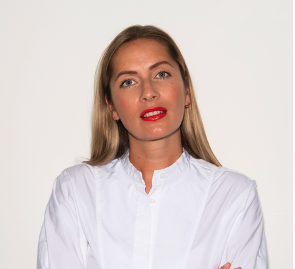 Colette Laxton, Co-Founder, The Inkey List
Career Summary
Ex Boots buying and brand, start-up COO and start-up founder.
Consumer obsessed – all things brand, marketing and creative thinking.
Built and led a team of 140 people, CEO driving business, and led entire CMO function
Skills & Strengths
Entrepreneur, Brand Builder, Growth Strategy, E-commerce, Beauty Retail, Strategy, Leadership.
LinkedIn Profile HERE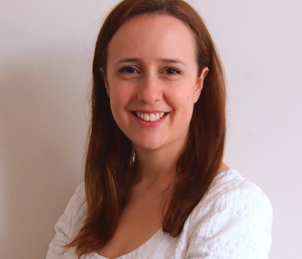 Emily Byrne – General Manager – Garnier & New Brands
Career Summary
15 years at L'Oréal, going from the graduate scheme to General Manager, working on Garnier, Yves Saint Laurent Beauty, Armani, Lancôme, Diesel, Viktor & Rolf, Ralph Lauren and Maison Margiela. Working in London, Paris and Travel Retail, on operational marketing, product development, commercial and general management. Leading teams of up to 1000 people, transforming teams and ways of working. Passionate about brand purpose, and enabling everyone to have a fulfilling life in and out of work.
Skills & Strengths
Team Leadership, Coaching, Work/Life Blend, Strategic thinking, Creativity, Crafting stories, P&L management. Presentation writing, Visualisation, Research & Insight, Commercial acumen, influencing and networking.
LinkedIn Profile HERE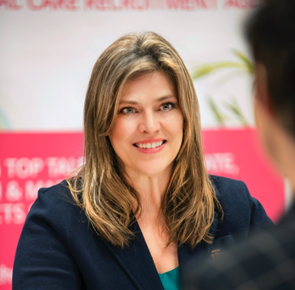 Heidi Bannister, Founder & MD, Arthur Edward
Career Summary
Heidi Bannister is the Founder & MD of Arthur Edward, a recruitment and executive search business specialising in the Cosmetic, Perfumery and Personal Care Industries and celebrating its 20th year this year.
Skills & Strengths
Networking and influencing.  Heidi is a great Listener and leader who brings out the best in others. General business, sales, NPD, supply chain, creative, and innovation.
LinkedIn Profile HERE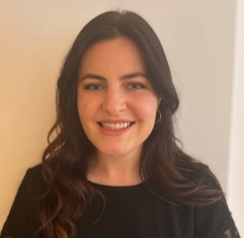 Julie O'Driscoll, Brand Director, Rimmel London
Career Summary
10+ years in the beauty industry working in mass beauty across skincare, suncare, haircare, colourants and makeup for brands such L'Oréal Paris & Rimmel London. Cross-functional experience across Category Management, Brand Marketing, Sales & eCommerce. Digital, Influencer Marketing & Advocacy champion.
Skills & Strengths
Functional: Marketing expertise (Campaign Management, P&L Delivery, Portfolio Management, Digital + Social expertise, Influencer Marketing, Retailer managament etc.).
Personal: Challenging status quo, change management, resilience, storytelling.
Strategic Thinking, Influencing and stakeholder Management, Leadership, Presentations, P&L management, Team leadership, Navigating corporate life + internal politics!
LinkedIn Profile HERE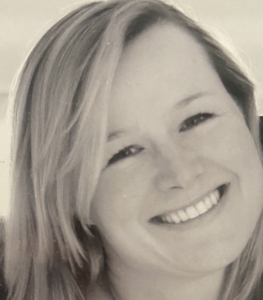 Justine Burgess, Former Head of John Lewis Beauty, burrent business advisor and brand consultant
Career Summary
Retail Buying Director with over 25 years gained with some of the best loved retail and consumer brands including John Lewis, Marks and Spencer, Harrods and Sisley Paris. Extensive experience delivering market leading propositions. As ex Head of John Lewis Beauty I introduced or helped grow many of the brands that you see today. I am a passionate brand advocate expert in helping brands recognise where white space and growth opportunities exist and developing their propositions to create long term growth. I have also worked for SMEs so understand the challenges first hand around moving from a start up to a scale up business and what it takes to build strong and enduring retail partnerships.
Skills & Strengths
Building brand & retail strategies, recognising growth and business development opportunities, budgeting & forecasting, optimising omni channel & e-comm trade, retailer negotiations, consumer insights and what constitutes great customer experience. Building profitable product propositions, trading, P&L management and the importance of creating long term value, interpreting macro & industry trends, customer acquisition & CRM, building trade marketing plans, building high performing teams and driving performance, building influential relationships and managing stakeholders, coaching and developing, I have a strong retail and beauty network. I have previously been a mentor for Virgin Start ups.
LinkedIn profile HERE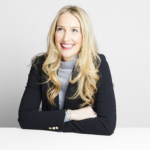 Lauren Mills, Founder, Bux & Bewl Communications
Career Summary
Lauren is the Founder of Bux + Bewl Communications, previously Senior Account Director at Seen.
Skills & Strengths
Communications outreach planning, founder profiling, global and local strategy planning, influencer marketing tactics, relationship building, brand building tactics, business development. Strategic thinking, business development, global communications planning, networking, relationship building, client relations, team management, budget planning .
LinkedIn Profile HERE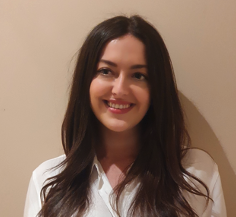 Louise Robertson, Brand Strategist and Purpose & ESG Specialist
Career Summary
I studied anthropology so have always been fascinated by humans and how they work. I started my career at MullenLowe crafting purpose & ESG strategies for brands like Domestos, AXE and Cadbury before moving into more luxury fashion and beauty brand development at The Communications Store and ScienceMagic. I am passionate about building brands and businesses that do well by doing good in the world.
Skills & Strengths
Storytelling, Purpose & ESG, community research, making people laugh! Research and insight, community build, purpose & ESG, brand positioning, leadership, team development, presenting, public speaking
LinkedIn Profile HERE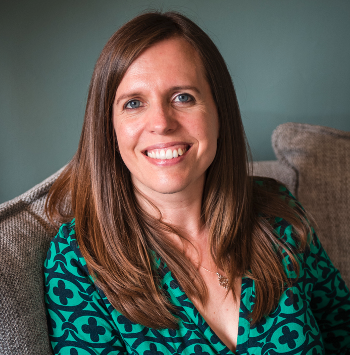 Lorraine Dallmeier, CEO, Formula Botanica
Career Summary
Lorraine Dallmeier is an award-winning CEO, biologist and Chartered Environmentalist. Having initially worked in the international energy industry for over a decade, Lorraine bought Formula Botanica, the leading organic formulation school, in 2014 while she was on maternity leave. She set about turning a small one-woman side hustle into a global business by developing large-scale successful digital marketing campaigns and a respected brand. Today, Lorraine leads a team of 40 people to deliver the school's award-winning and accredited online education.
Skills & Strengths
Digital marketing – funnels, campaigns, launches, content marketing. Branding, Finances, Strategic thinking, content creation, digital marketing, business development, planning, organisation, entrepreneurship, and brand building.
LinkedIn Profile HERE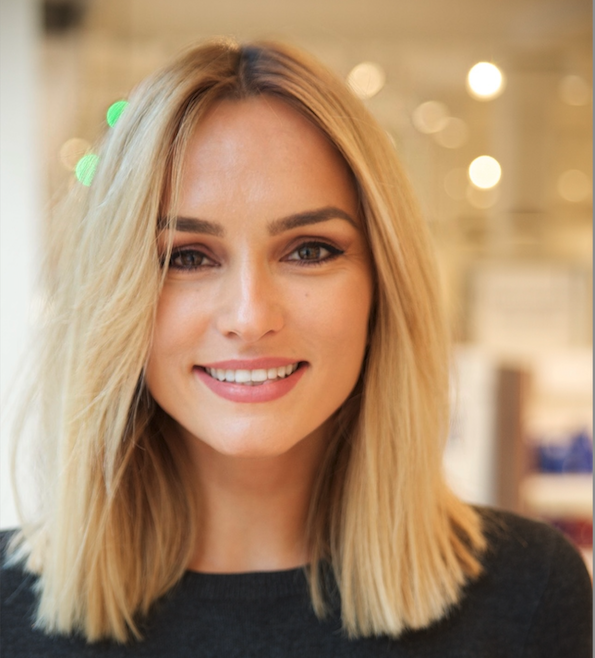 Marcela Selimi, Senior Buyer, John Bell & Croyden
Career Summary
Experienced senior buyer in the beauty industry, specialising in sourcing and procuring cosmetic and skincare products. Demonstrated success in developing supplier relationships, negotiating favourable terms, and ensuring product quality. Proficient in trend analysis and market research to stay abreast of industry developments.
Proven track record of driving cost efficiencies while maintaining high standards of product excellence. Adept at collaborating with internal teams to align procurement strategies with business objectives in the dynamic beauty market.
Skills & Strengths
Negotiation skills, supplier relationship management, market analysis, cost management, strategic procurement, and trend awareness.
LinkedIn Profile HERE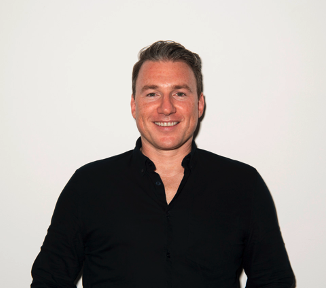 Mark Curry, Co Founder, The Inkey List
Career Summary
I decided at uni that I wasn't going to follow most of my friends to the City and in that same summer I discovered Teach For America was coming to the UK. I came from a similar challenging background to a lot of the kids there and I wanted to give something back. My first proper job was as a science teacher in London. They were brilliant kids, but when I started to learn about business and brands whilst doing a course on the side I decided to get into that. I applied to a few big companies and Mars said yes. I learnt loads about how to run a business and how to treat people and then from there I moved to Boots. Around that time, I was starting to flirt with the idea of starting my own business. I'm a big believer that creativity fosters the economy, so I created one brand then another and then another until I had a multi-brand business.
Skills & Strengths
I've spent my business life in consumer goods across food, health and beauty on both the selling and buying side. From start up to big multinational I have had commercial experience, relationships and excellence at all levels with the breadth of skills (finance/logistics)that you need to run a person from person 1 to 150 people.
LinkedIn Profile HERE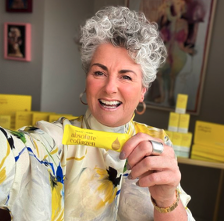 Maxine Laceby, Founder, Absolute Collagen
Career Summary
Maxine started Absolute Collagen at 50yrs, along with her co-founder & daughter Darcy, after discovering the benefits of Collagen in her kitchen. The journey from the initial concept to AC's unique formula to where the brand is now has been fast, furious, and fun, not forgetting the sleepless nights, sweat & many tears. Maxine is proud to have been first to market and responsible for the liquid collagen industry. Absolute Collagen maintains its leading market status by instilling integrity at every point of the consumer journey. Commitment and duty to our customers, 'Absoluters', have always been at the forefront of her decision-making. In 2022, Absolute Collagen was named 4th in the Sunday Times 100. Evidence that putting the consumer above the bottom line is paramount.
Skills & Strengths
CEO until Nov 21. When she made the decision to appoint a CEO with the skills needed in order to take a multi-million fast-paced brand forward. Maxine is very much consumer, team & product-focused. She is a creative thinker who listens to her intuition before and after seeing the data and spreadsheets. She cites humility as her biggest strength.
LinkedIn Profile HERE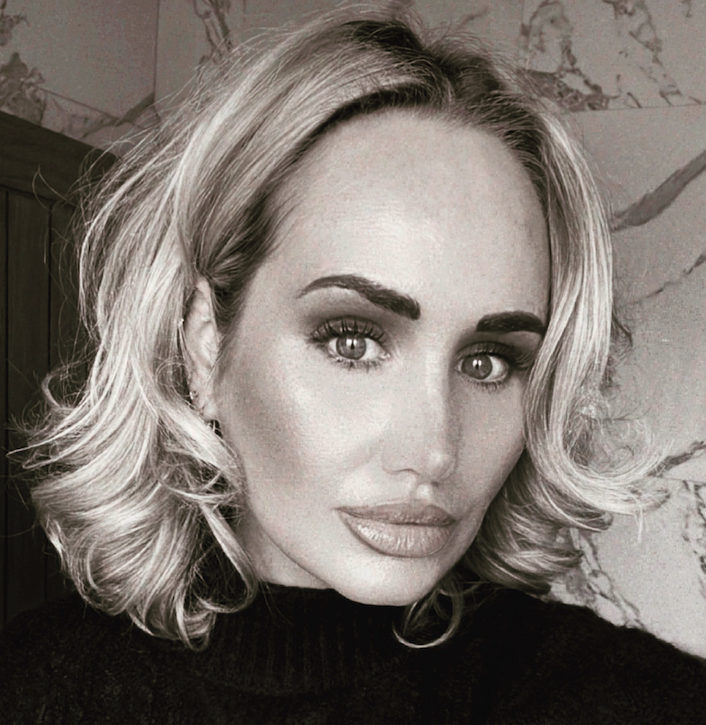 Persephone Charity Walton – Clark, Head of Comms and Strategy Lead, Capsule Communications
Career Summary
A creative thinking, dynamic PR and Comms expert with 17 years experience working within the cosmetic, skincare and haircare category. Agencies include Capsule Comms, Halpern, Ogilvy and Talk PR.
Skills & Strengths
Specialises in implementing processes and new WOW to streamline operations. New Business development and financially minded to drive ROI. Creates strategic and creative campaigns that resonate with key demographics to drive mass awareness across a variety of media outputs
LinkedIn Profile HERE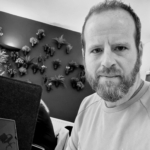 Ross Nutter, Managing Director, Waldencast
Career Summary
Ross has spent the last 16 years working in Beauty for P&G, Coty, and now Waldencast. He comes from a background in Finance, having recently formally moved into the Managing Director of Waldencast Brands and Ventures role. He is passionate about the industry and its power to drive positive change for consumers and for the people working in the industry. Despite working for a number of large companies, he has always focused on challenger and independent brands. He states that he feels very lucky that today he gets to work on creating, nurturing, and scaling the next generation of conscious Beauty and Wellness brands.
Skills & Strengths
Business model development, scaling operations and new brands internationally. Revenue management, P&L management, operations.
LinkedIn Profile HERE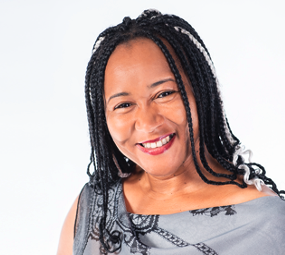 Shalom Lloyd, Founder and MD, Naturally Tribal
Career Summary
Over 26 years experience in the pharmaceutical industry
6 years in the beauty industry
Founder Naturally Tribal Group: (Naturally Tiwa Skincare Limited UK, Naturally Tribal Nigeria)
Co-Founder Emerging Markets Quality Trials
Honorary Professor of Professional Practice at the University of Buckingham
Department of Business and Trade Export Champion
I have had amazing mentors who have had a signification impact on my career to date. I have also mentored for over 20 years. I stumbled into the cosmetics industry by chance, which led to my starting my own brand. From concept to launch, my hands-on experience is one that I believe will bring value to this mentoring programme as well as allow me to learn and understand the industry better. My aim is to hopefully help someone avoid making the same mistakes I made, support growth and 'out of the box' thinking.
Skills & Strengths
Business Development, Entrepreneurship, Strategy Development, Retail, sustainability, ethical business
LinkedIn Profile HERE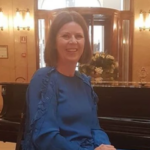 Stephanie Traore, Co-Founder, S & S Brand Services Ltd
Career Summary
Over 20 years at Selfridges, including roles across the shopfloor, buying and marketing.
Skills & Strengths
Luxury retail, brand identity, marketing strategy both on and offline, trade marketing, a wide network of contacts. Business lead generation, market trends and research, networking, public speaking and presentation skills.
LinkedIn Profile HERE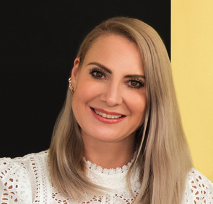 Pauline Paterson, Co-Founder, Dr Paw Paw
Career Summary
Pauline Paterson is a distinguished entrepreneur and beauty expert, with over 25 years' experience in the hair and beauty industry. She is the co-founder of Dr.PAWPAW, a global multi-award winning, multipurpose lip and skincare brand with sustainability at its heart, available in over 40 countries. Pauline has won awards globally both for Dr.PAWPAW and for her individual achievements. Notably, she was named the 2021 Aphrodite Winner of the very prestigious NatWest Everywoman Awards. She is a UK London Export Champion, as appointed by the Department of Trade UK, Gov+ for her success in exporting globally. Today, Pauline helps other brands build their business from the start and is a champion of women in business. helps other brands build their business from the start and is a champion of women in business.
Skills & Strengths
Pauline oversees supply, production, New Product Development (NPD) and marketing for Dr.PAWPAW, ensuring that the brand is always improving and building on its core values, which focus on prioritising sustainability and the selection of ethically sourced, natural, and vegan ingredients. Pauline spreads her positivity and infectious enthusiasm by leading Dr.PAWPAW with day-to-day management of the growing team. As the head of NPD, she imparts her innovative and inspiring vision, from concept to bringing it to market, while always preserving her brand's sustainable ethics. Furthermore, Pauline has extensive experience in global-level pitching to buyers, both in private meetings and at trade shows or organised events, and she generously shares her invaluable skills in pitching and training to her team and clients.
LinkedIn Profile HERE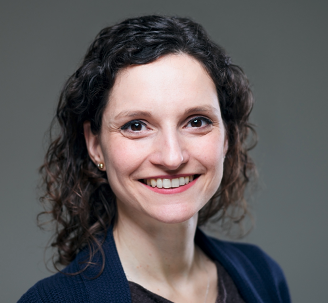 Patricia Costapozza, Senior Brand Director Skincare, Gucci & Burberry Beauty at Coty UKI Coty
Career Summary
15 years working in local brand marketing, with experience across FMCG and Beauty. I started my career at P&G Spain in 2008, relocating to the UK within the company in 2011. In 2015 I moved from FMCG (laundry) to Beauty (Fragrances), and in 2016 I went through a merger between P&G Prestige and COTY, building resilience, adaptability, and ability to cope with change. At COTY I have continued to build my expertise in the Beauty industry, working as a Brand Director across the majority of our Luxury business, expanding my experience from Fragrance only to Luxury make-up & and skincare in 2018. I am currently the Senior Brand Director on Gucci Beauty and Burberry Beauty (Fine Fragrance, Niche Collection and Make-up), as well as being in charge of the expansion of our Skincare portfolio (Orveda, Lancaster and philosophy) in the UK and Ireland.
Skills & Strengths
I am a passionate and committed brand leader. I have a proven ability to re-design brand strategies and commercial plans by combining insightful analysis, strategic thinking and financial acumen. I am a team player who builds close working relationships, ranging from sales partnerships to collaborating with global teams. A well-honed analytical approach helps me identify unique business opportunities, which I am then able to unlock with tenacity, resilience, and strong influencing skills. And I combine that with a passion for marketing magic and brand building, to bring the spark and excitement to our plans. I am also passionate about developing and growing my team, supporting them in their career journey so they go on to achieve their ambitions.
LinkedIn Profile HERE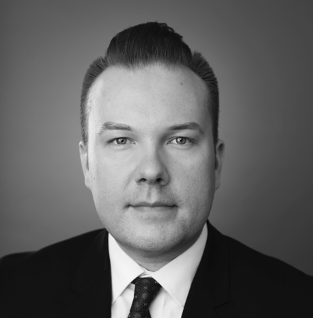 Vesa Kalho, Beauty Buying Manager, Fenwick
Career Summary
After twenty years at Harrods in various Retail and Buying roles within Beauty, now leading Beauty as a Buying Manager for Fenwick group with nine department stores across the UK.
Skills & Strengths
Coaching and mentoring brands to develop their retail strategy within the UK and global market and business development.
LinkedIn Profile HERE