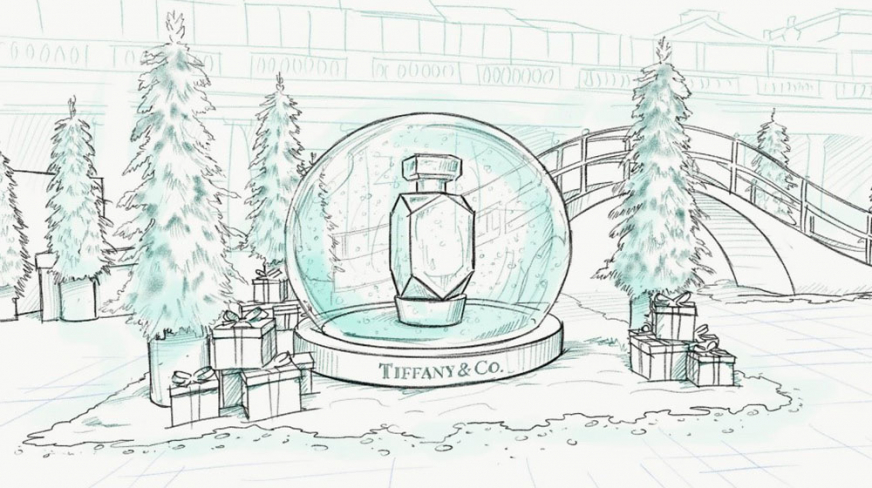 The luxury New York jeweller has worked with beauty brand partner Coty to create its annual festive fragrance event.
Following the spectacular success of last year's 43-foot tree and robot installation at London's St Pancras complete with troop of roaming robots, Tiffany & Co are this year, hosting an ice rink and scented display in London's Covent Garden with a stunning interactive experience reminiscent of New York City.
Entering through a Tiffany bridge modelled on the bridges of Central Park, visitors can experience a space filled with festive décor inspired by the Tiffany fragrance 2019 holiday campaign. The installation, which runs from today until 26 December, features oversized Tiffany blue boxes, sparkling snow, a snowman and a four-foot bottle of Tiffany Eau de Parfum inside a snow globe. If that wasn't enough, the scent of Tiffany Eau de Parfum will be diffused throughout the space.
At the centre of the pop-up is an ice-skating rink, which is ticketed. Tickets are free and skates will be provided. A limited number of tickets will be available on the day.
Congratulations to the teams at both Coty and Tiffany & Co on this wonderful collaboration – we can't wait to see what you do next year!