Selfridges has this week announced it is to remove all single-use, plastic-based beauty wipes from sale and use in its Beauty Halls.
In their place, the store will provide recyclable or re-usable alternatives in a bid to encourage its customers to consume more sustainably.
The move further reinforces the retailer's commitment to tackle the issue of ocean plastics following the launch of its Project Ocean campaign almost a decade ago. Prior to the ban, Selfridges commissioned some extensive research, and found that less than a fifth of consumers knew that it can take 100 years for plastic-based single-use wipes to fully degrade. This research also found that one in five of consumers use beauty wipes at least once a day and a staggering 13% of consumers flush single use wipes down the toilet.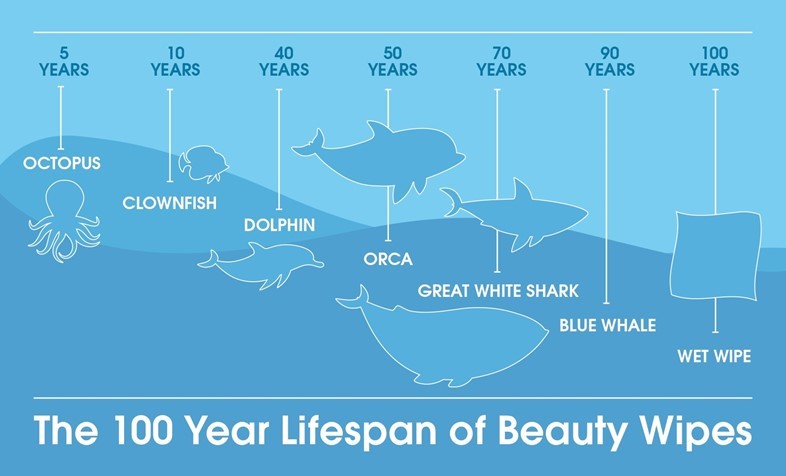 COURTESY OF SELFRIDGES
Commenting on the move, Daniella Vega, Director of Sustainability at Selfridges, said: "Single-use beauty wipes have been a staple of many beauty drawers, but they are incredibly harmful to the environment. During a recent Selfridges team beach clean, we saw first-hand the impact they have on our waterways and beaches and we were even more motivated to remove them from our stores. We're proud to have made this commitment and to continue our legacy as a leader in the industry when it comes to our sustainability initiatives."
In September 2019 Selfridges was one of the original signatories of the Fashion Pact, a coalition of influential fashion brands and businesses with the joint goal of ensuring the fashion industry be better for people and planet.
To find out more on Selfridges' sustainability mission click here.