Consumers are more clued up than ever before on the ingredients that go in to their favourite skincare products. For this reason, we've seen a variety of brands such as The Ordinary and The Inkey List launch in recent years with stripped back and straightforward product lines, and this week we have seen a "new kid on the block" with the launch of "new kid on the block", Typology.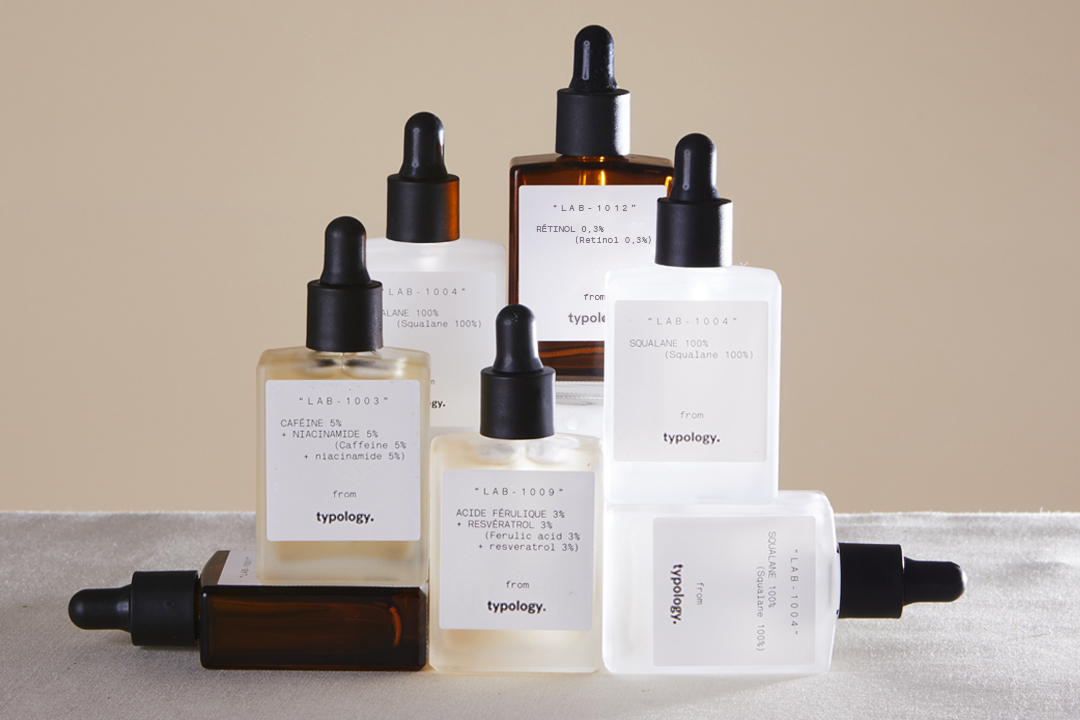 Clean and genderless, Typology, launched last June in France and created by Ning -Li, the founder of MADE.com, is a DTC brand providing consumers with honest and clear information to allow a deep understanding of the products they are using every day.
'When I had the opportunity to create an entirely new skincare brand, I assembled a team of experts with a single mission in mind: to radically change the industry's rules,' Li explains.
Within the brand's extensive line up of products there are 6 sub brands, each with their own concept and branding but each simple to select, natural and reasonably priced. The brand favours recyclable materials, using glass, aluminium and recyclable plastics. Li's aim is that the brand will in the future eliminate all plastic and put in to place a process that will recover all packaging to be disinfected, refilled and reused.
As a first for women, the seventh sub brand, the "Woman" range is the only range of four serums formulated to respond to hormonal changes that women experience in their skin over the course of their four-week menstrual cycle.
Find out more here.