Global Beauty Strategist Eryca Freemantle, launches E.A.T.O.W. – Embracing All Tones of Women. The E.A.T.O.W. platform and community has been created to raise the profile of women of colour in the creative and beauty industries that have lacked in diversity for years. There are so many women that have drive, passion and talent but have not had opportunities due to lack of education on this subject. The mission at E.A.T.O.W. is to make change.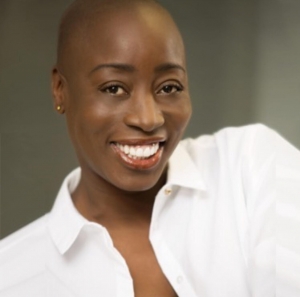 E.A.T.O.W. welcomes all and has created a safe space for people to learn about women of colour, educate themselves & their businesses to become more diverse and join the journey to change both industries. E.A.T.O.W. will also celebrate many hardworking women, who have not been given the spotlight in their fields that many Caucasian counterparts may have.
Chairwoman Eryca Freemantle is renowned for her work in advancing the path for women of colour, and helping makeup and beauty brands to tailor their products and marketing to cater to this diverse and sizeable market. As she notes, beauty brands are still not adequately catering to women of colour even though the demand is there, and the size of that market is sustainable enough to justify corporate investment post Covid-19.
According to Eryca, there are still many makeup and beauty brands that are still untransformed and lack diversity and inclusion. This is part of the reason Eryca has always advocated for the transformation of the makeup and beauty industry to enable women of colour to have a seat at the table.
Having gone through all this by herself throughout her 35-year career, she admits there was only a handful of brands and platforms who were willing to work with her. She is renowned in the industry for her diversity and inclusive vision. Membership of E.A.T.O.W. includes unique monthly events, a platform of business education for freelancers, small and larger brand beauty businesses.
Eryca Freemantle offers a selection of business consultation services to aid brands align their diversity strategy. These are bespoke services that include advice on tone of voice, marketing, staff training and language education ensuring inclusivity for all staff.
For more information, please visit:
eatow.co.uk
erycafreemantle.com