Ellie Goldstein, an 18 year old model from Ilford, Essex is the new star of Gucci Beauty's recent campaign featuring their L'Obscur mascara.
Ellie, who has Down Syndrome, was scouted via social media in partnership with Vogue Italia. For the campaign, she was shot by London-based photographer David PD Hyde – who was also scouted via the project #theguccibeautyglitch. And since being shared on the brand's Instagram a few weeks ago, the post has become its most liked post ever, with over 100,000 likes and 2,000 comments.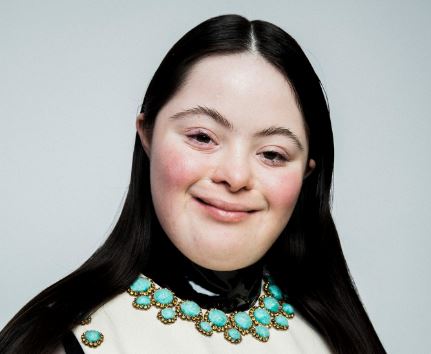 Talking to Vogue about her appointment, Goldstein said, "Representation is very important to me — let the world see that anyone can model and act with a disability."
Alessandro Michele, creative director of Gucci, explained the concept behind the product, stating: "I designed L'Obscur mascara for an authentic person who uses make-up to tell their story of freedom, in their way. We called it L'Obscur because this word balances charm and mystery."
Gucci Beauty has historically been a champion of progressive and inclusive campaign imagery, with Ellie's appointment highlighting the brand's desire to better serve an underrepresented group in society.