Popular wellness products containing the cannabis extract cannabidiol (CBD) could be "taken off the shelves" next year if they do not comply with regulation, the Food Standards Agency (FSA) has said this week.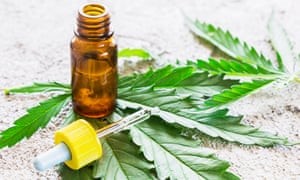 The FSA said that the cannabis-related brands must be registered by 31 March 2021, or they could be prohibited from sale. They will be required to give full information on safety and contents of all products containing CBD.
For the first time, the FSA have also issued safety advice for CBD, and said that pregnant women, breastfeeding mothers and people taking medication should not eat foods containing the ingredient derived from the cannabis plant, and also cautioned others who might eat such foods not to exceed more than 70mg a day.
FSA chief executive Emily Miles said while such products are "widely available on the high street" they are not yet properly authorised. "The actions that we're taking today are a pragmatic and proportionate step in balancing the protection of public health with consumer choice. It's now up to industry to supply this information so that the public can be reassured that CBD is safe and what it says it is."
This week's announcement does not affect people who take medically prescribed CBD or cannabis, the FSA said.