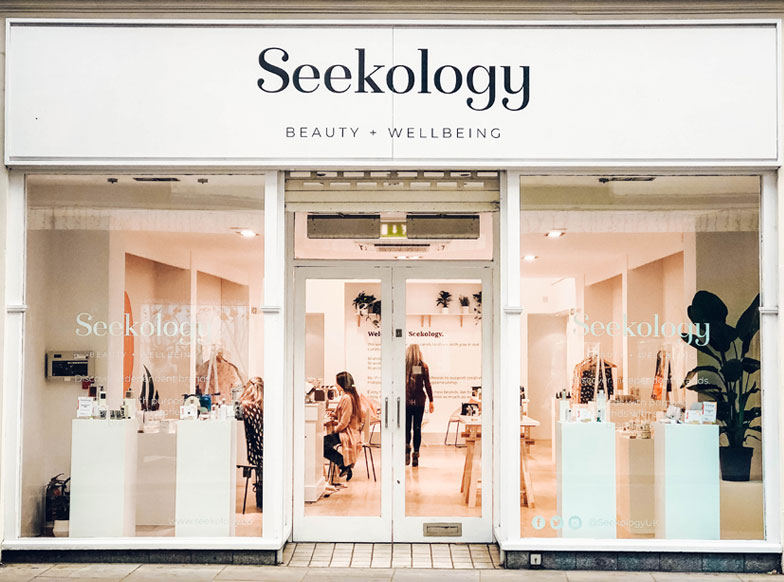 It's good to see further developments in physical retail, and this week we visited new Beauty and Wellbeing concept store, Seekology, in Richmond.
Seekology's founder, Rebecca Saunders has previously worked at John Lewis and Not On The High Street and saw an opportunity to bring emerging beauty and wellbeing brands to new customers under one roof.
Saunders said "I really think that there's a great opportunity to create something different on a high street that's focused around the discovery of new brands, but also a really inspiring environment that enables the storytelling of those brands."
While brands largely start online today, she believes brick-and-mortar environments remain crucial for founders to interact with customers and build audiences. Seekology therefore has a busy schedule of in-store events tapping in to the important experiential trend in beauty.
"I always felt that there was a missed opportunity in beauty where, actually, most sales still take place in the stores because customers want to feel the product or smell it or put it on their hands," said Saunders. "A platform that was online-only wouldn't necessarily serve their brands in the best way."
In store, customers can discover products across all categories including skincare, haircare, make-up, bath & body products, candles, supplements and activewear and the brand will also be launching an online marketplace soon to ensure that consumers can access the brands easily online too. "Customers nowadays shop across all channels and, as a part of that journey, they could be discovering a brand or a proposition on one channel and, then, actually making the purchase on another… All of the most successful retailers in the UK at the moment are retailers that have a very strong offer both on and offline," said Saunders at launch.