SANN makes beauty effortless.
SANN means true, real and genuine in Swedish and is a different kind of beauty brand for modern consumers, consciously curated, multi-functional, effective, using the cleanest, most nourishing ingredients.
SANN presents a tight edit of modern, multi-functional, make-up essentials to compliment every woman's inner beauty. Natural, genuine, chic, timeless and effortless. The brand is more than make-up: it is a lifestyle, a feeling, a vibe. Easy-to-use products with fewer choices = more time to enjoy your life. SANN believes in beauty without restriction; we honour beauty at every age.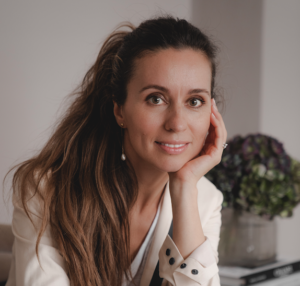 Founder Yuliya Tertilova-Kristell has always had a passion for beauty and worked with some of the best in the industry to bring SANN to life. Launching with the Nourish + Care Solid Lip Serum – a balm and a serum– the formula hydrates and delivers soft glowing lips (£22.00). Or add a hint of colour with the Nourish + Tint Solid Lip Serum – choose from Morning Dew (the perfect Nude), Sunset (a copper peach) and Wild (a deep berry) ( All £24.00).
Yuliya comments,
"I wanted to create a holy grail lip product that really provides lasting hydration( without needing to be re-applied constantly), which feels and looks amazing and would become a staple in your everyday life. Hope you love it!"
SANN is cruelty-free, vegan, gluten, phthalate, fragrance and paraben-free and has sustainable packaging.
As a slow beauty brand with a conscious approach launches for face will follow in 2022. SANN believes there is more to beauty than how we look and partners with CAMFED to allow marginalised girls in sub-Saharan Africa to reach their full potential through education.
Further information can be found here: Sann | Naturally Effortless Beauty | Clean Beauty + Make-up – Sann Beauty