This week CEW ran a session with Pinterest specifically honing in on its success in engaging with Gen Z consumers and as a follow up, we spoke with the UK team for more information on the impact of COVID-19 to their business.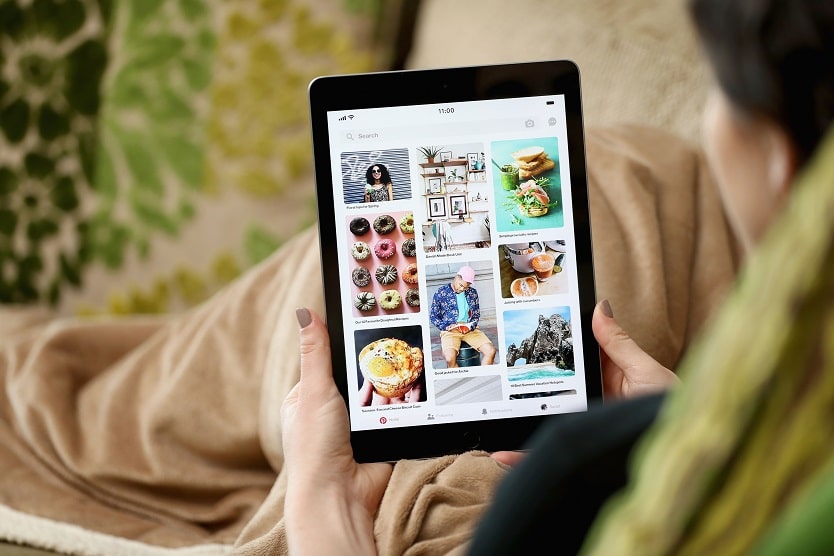 To set the scene, Pinterest now has more than 367 million active users worldwide and in the past weeks has seen an all time high in engagement. Searches are up a staggering 60% year on year and there has also been a significant increase of 30% in new sign ups, click throughs from pins and saves year on year.
It is certainly evident that more of us are trying Pinterest and using it to create and explore boards not only around food, recipes and home décor but also in the Beauty and Wellness space.
In fact, Pinterest is now one of the largest beauty platforms in the world where people come to look for beauty inspiration for everything from the latest products to try to tips and tutorials for everyday looks and special occasions across all categories. As we heard in the webinar, Pinterest is increasingly important when examining consumer habits as it acts as an interactive guide to the products consumers might want to buy and how to use them.
After a few weeks in quarantine, the increase of searches related to beauty on Pinterest is showing that despite the crisis, beauty routines are important to feel good meaning that there could be some great opportunities for brands to reach new customers as we move further through the lockdown.
Pinners are engaging with the platform across all categories:
– Make Up 5.6m
– Hair 4.4m
– Skincare 3m
– Fragrance 2m
– Nails 2m
As a consequence of the global lockdown, where beauty services and physical retail have been severely impacted "Pinners" are looking for DIY solutions for a whole raft of things and it seems they are also using the time to get creative and maybe try things they never usually have time for such as the cut crease.
– Men's Haircut Tutorial +308%
– DIY Boys' Haircut Tutorial +240%
– DIY Pixie Haircut Tutorial +203%
– Natural Make Up for beginners +131%
– Cut Crease Tutorial for beginners +120%
– How to colour your hair at home +113%
– Full face make up tutorials +110%
– Self Haircut Tutorial +107%
– How to your own fringe +102%
– Easy Nail Art for Beginners +75%
*Methodology: Increases are calculated using global searches from April 2019 compared to April 2020
As we mentioned at the end of last year, Pinterest's latest beauty features have also made the platform more user-friendly when discovering beauty products.
Pinterest's skin tone filter allows users to customise their beauty searches in order to match their complexion and receive targeted searches and the "Try On" service allows users to try products from brands such as Estée Lauder and bareMinerals.
"Right now, customers are looking to be inspired by new beauty looks that can be achieved at home, rejuvenating their routines and learning new skills. When brands can offer relevant helpful beauty content, aligning with current trends on the platform, they can boost awareness and potential sales by a new audience." said the UK team.
For more information, please contact Alistair Holt at Pinterest UK.